Features
ICU: Está todo sobre entregar un cuidado mejor al paciente
Just over ten thousand intensivists practice in the U.S. today, yet more than five million patients are admitted to the ICU every year.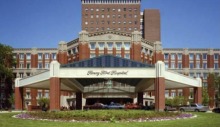 Salud urbana - ciudades grandes, desafíos grandes
In July, the Carolinas HealthCare System Anson in Wadesboro, N.C., a town of about 5,800 people, opened the doors to its new facility and embarked on a bold experiment.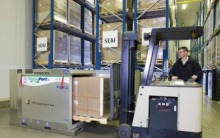 Detrás de las escenas en la tecnología y la logística de la UPS Louisville céntrese
For decades the UPS has strived to turn the finer logistical points of shipping into an art form.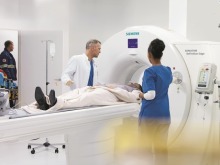 ED: Nuevas tecnologías y programas para el ambiente del cuidado médico que cambia
Improving patient care and staff efficiency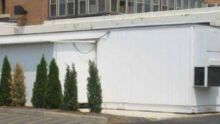 La cara que cambia de médico móvil
Reimbursement issues are changing the way business is growing
Columns & Sections

Hospital Spotlight
Bringing a unique perspective to health care management

Rosen discusses the challenges anesthesiologists face today and how to overcome them

This month's roundup of the latest industry products.

A look at this year's honorees from top industry associations

Finding the right fit while minimizing risk

The story of Richard Bright

Data availability and access to key skill sets to solve previously unimaginable problems.

Vicki Lewis explains how usability problems can be solved