Features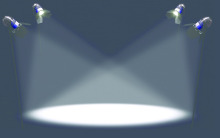 DOTmed Noticias de negocio mejores de 2011
DOTmed News has rounded up award recipients from a variety of sources to provide a retrospective of the year's best.
Casos de la caridad: Los servicios médicos y el equipo en la roca basan precios
A four-year-old boy lay dying of malaria in a Benin, West Africa-based hospital. Not 40 feet from his room, a supply closet is fully stocked with the antidote. But the hospital has no basic intravenous lines available to administer the drug. In a country where one out of five children die from malaria before the age of 10, this little boy's story is all too common.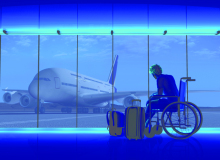 El turismo médico sigue siendo una industria pequeña pero cada vez mayor
Medical tourists typically save anywhere from 40 to 90 percent of what their medical procedure would cost at home.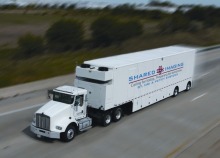 Informe especial: Abastecedores de servicio móviles
When facilities need a temporary solution to care delivery, sometimes the answer can be found as near as the parking lot.
Informe especial: La industria de servicios de transporte es "cautelosomente optimista"
The ups and downs of deinstallation, crating, rigging and transport
Columns & Sections

Alzheimer's imaging drugs, health reform's day of reckoning and mobile apps regulations -- all possibly coming next year.

Perkins' confidence in his device proved to be his undoing.
The economic climate has put a new premium on medical practice marketing.

The year draws to a close and it has been a busy one for news!

A California doctor explains how he steered his practice through stage 1 meaningful use attestation.