Alere is ratcheting up its struggle with Abbot Laboratories – filing suit in Delaware Chancery Court to force its acquirer to go through with the in-process merger.
"Alere will take all actions necessary to protect the interests of Alere shareholders, enforce Alere's rights under the merger agreement and compel Abbott to complete the transaction in accordance with its terms," according to a company statement.
Story Continues Below Advertisement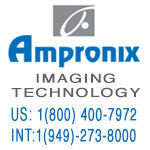 Special-Pricing Available on Medical Displays, Patient Monitors, Recorders, Printers, Media, Ultrasound Machines, and Cameras.This includes Top Brands such as SONY, BARCO, NDS, NEC, LG, EDAN, EIZO, ELO, FSN, PANASONIC, MITSUBISHI, OLYMPUS, & WIDE.

In February Abbott was aiming to pay almost $5.8 billion for the Waltham, Massachusetts-based point-of-care diagnostics firm, which states that it "delivers reliable and actionable information by providing rapid diagnostic tests, enhancing clinical and economic health care outcomes globally."
At the time of the announcement, it looked like a great deal. Abbott was going to pay $56 per common share, and would become the leading diagnostics provider of point-of-care testing – with total diagnostics sales in excess of $7 billion annually.
"The combination of Alere and Abbott will create the world's premier point-of-care testing business and significantly strengthen and grow Abbott's diagnostics presence," said Miles D. White, chairman and chief executive officer of Abbott at the time, as reported by HCB News. "We want to offer our customers the best and broadest diagnostics solutions. Alere helps us do that."
Alere was looking forward to the deal as well. "Today's announcement marks an exciting and transformative milestone for Alere and one that provides an immediate benefit for our stockholders," Namal Nawana, president and chief executive officer of Alere,
noted at the time
. "Our leading platforms and global presence in point-of-care diagnostics, combined with Abbott's broad portfolio of market-leading products, will accelerate our shared goal of improving patient care."
But then the deal got shaky. Alere was hit with a pair of legal entanglements – a "foreign corruption investigation" subpoena over alleged payments in Asia, Africa, and Latin America, and a "government billing practices" investigation by the feds of its toxicology unit over alleged inducements to doctors,
according to Seeking Alpha
.
It didn't help that five months after the deal, Alere had to restate annual reports for 2013, 2014 and 2015 over revenue issues, plus "material weaknesses in its disclosure controls and procedures, and its internal control over financial reporting," according to the investment site.
Abbott said the deal might not be completed "on a timely basis, or at all," proposing a $50 million fee to end the agreement, which Alere turned down,
according to the Wall Street Journal
, which noted that in a filing last week, Alere stated that Abbot "has breached the merger agreement between the parties by failing to promptly secure antitrust approvals and other regulatory requirements."
Abbott disputed the allegations stating the it "is compliant with its obligations under the merger agreement and continues to work toward regulatory approvals, despite Alere's nearly six-month delay" in the filing of its annual report, a spokeswoman told the paper.