There are many portable pumps to administer insulin, but if you're a diabetic patient with insurance from UnitedHealth Group, your choices have been slashed to just three.
As of July 1, its plans will only cover two pumps by Medtronic or one by Insulet Corp. If you need another brand, you may well have to shoulder some or all the expense, although the insurer has stated it may make exceptions based on medical need.
Story Continues Below Advertisement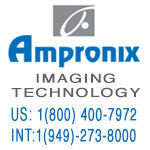 Special-Pricing Available on Medical Displays, Patient Monitors, Recorders, Printers, Media, Ultrasound Machines, and Cameras.This includes Top Brands such as SONY, BARCO, NDS, NEC, LG, EDAN, EIZO, ELO, FSN, PANASONIC, MITSUBISHI, OLYMPUS, & WIDE.

Some with diabetes will be spared this timetable, however. It won't affect Medicare Advantage clients or patients younger than 18 years of age.
The reason for the reduction in the number of approved pumps is that the two Minnesota-based companies have ironed out a deal to make the Medtronic devices cheaper for the insurer, according to The Minneapolis Star Tribune.
Insulin pumps typically cost over $5,000.
"We were able to come to very competitive economic terms, in terms of the finances on this," Dr. Richard Migliori, the chief medical officer at UnitedHealth Group
told the paper
. "But the other thing that swayed us is that Medtronic has invested in a very good patient service model to help with the technology."
In addition, many of those insured already use the Medtronic devices. "The vast majority of our members already choose a Medtronic device," UnitedHealthcare spokesman Daryl Richard stated in an e-mail to the paper.
Some patients, however, find the forced choice an outrage. "To take away the choice of what is essentially an organ – a body part – it's insane," UnitedHealthcare subscriber Jessica Hoffer told the paper. For the last 8 years she has used a pump not made by Medtronic.
Hoffer is one of many who prefer one of the six "unapproved" pumps presently available on the market.
"I swore when I switched that I would never go back, so that's one of the reasons this has me so up-in-arms," Stephanie Rodenberg-Lewis
told AP
. She wasn't happy with her original pump and switched to one that is no longer approved.
She had a Medtronic pump for 15 years, but found that its monitor wasn't accurate enough, it wasn't waterproof and its supplies were not fully covered by her insurer, so she had to foot a bigger bill, she told the news service.
"It's unfair," Rodenberg-Lewis stressed. "I have this disease that I did not ask for, did not cause, and now you're telling me you're going to make the decision for me (about) the device that keeps me alive?"