Two insurance companies, Illinois Union Insurance Co. and Navigators Specialty Insurance Co., are saying that robot-assisted surgery company Intuitive Surgical, maker of the da Vinci system, really split hairs in submitting its applications for liability insurance.
But Intuitive said "not so fast", counterclaiming that the pair are just trying to wiggle out of their contracts.
Story Continues Below Advertisement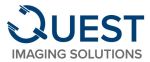 KenQuest provides all major brands of surgical c-arms (new and refurbished) and carries a large inventory for purchase or rent. With over 20 years in the medical equipment business we can help you fulfill your equipment needs

This fight over the fine print may not be so cut-and-dried. Insurance contracts for companies frequently wind up in court as insurers look for ways to cancel coverage after an expensive event takes place — a method known as rescission.
"I could take any application for any Fortune 500 company and will find something that's wrong with it; that's just the nature of the beast," Blank Rome insurance lawyer Jim Murray
told Bloomberg
. "Most companies answer the questions they're asked. That's it."
At issue, say the insurers, are over 700 claims by patients that they were injured by procedures involving the $1.5 million surgical system.
In the dispute, one of the insurers, Illinois Union, stated that the da Vinci maker only listed 24 claims in its 2013 insurance application, according to Bloomberg. That it did not disclose another 734, which "is a massive concealment of claims from an insurer, potentially the most egregious in history."
But Intuitive has taken the position that it did no such thing. It notes that the application only asked about situations "likely to result in a claim."
At the heart of the matter are a class of cases now in the courts in which "tolling agreements" have been reached.
The company discussed these alleged injury claims in a 10-Q filed with the SEC in 2013, stating that it had "only received detailed information regarding a small number of them" and that it had entered into these tolling agreements to "provide the parties and their legal counsel with additional time to evaluate the claims, to explore whether the claims have merit and whether they can be resolved without litigation."
"We do not currently know how many of such individuals will ultimately file lawsuits nor are we able at this time to estimate the financial implications of their claims or predict the final disposition of such claims. We intend to vigorously defend lawsuits that are ultimately filed," the company stated.
Thus, Intuitive has argued that these are not "likely" but merely have the possibility of winding up as valid claims.