por
John W. Mitchell
, Senior Correspondent | February 12, 2020
From the January/February issue of HealthCare Business News magazine
What do 90 percent of hospital patients have in common? They all receive intravenous medications (IV) in precisely controlled amounts as part of their care, according to the journal Nursing Management.
This includes treatment requiring a wide range of medications, from insulin and antibiotics to chemotherapy drugs and pain relievers. Most of these fluids are delivered using an infusion pump.
Since coming under FDA scrutiny nearly a decade ago for "persistent safety problems," the common bedside infusion pump has evolved to be safer and smarter. A long-time goal has been reducing medication dosing errors, but an emerging driver is cutting down costs and improving outcomes.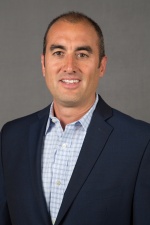 "Around the world, clinicians are being asked to do more with less. Therefore, it is increasingly important that new technology includes built-in drug dose limit ranges that help protect patient safety while increasing ease of use for clinicians," Eric Sato, vice president of infusion technologies at Baxter International Inc., told HCB News.

Numed, a well established company in business since 1975 provides a wide range of service options including time & material service, PM only contracts, full service contracts, labor only contracts & system relocation. Call 800 96 Numed for more info.

The importance of system design
Infusion pump operation, especially dosing errors, remains a concern. The ECRI Institute listed infusion pumps in its 2019 list of Top 10 Health Technology Hazards, citing "confusing" dose and flow rates as the core of the challenge.
Manufacturers are taking these concerns seriously. The Plum 360 Infusion System from ICU Medical, for example, uses a unique cassette technology to enhance confidence, safety, and efficiency in the delivery of IV medications. With direct primary and secondary connections to the infusion system's cassette, the pump ensures that every infusion is delivered as prescribed.
"Common errors that have been shown to occur in 48 percent of secondary deliveries are eliminated by the direct connection to the Plum 360 cassette," Matthew Hutchings, vice president of global marketing and innovation at ICU Medical told HCB News. "Clinicians and patients can feel confident that the entire secondary medication is being delivered, accurately and on time."
Infusions on the system are not dependent on complex manual workflows, such as head height dependency (differences in pressures within an IV fluid chamber), ensuring accurate delivery that aligns with recommendations from the Institute for Safe Medication Practices (ISMP).