por
Lauren Dubinsky
, Senior Reporter | September 21, 2018
From the September 2018 issue of HealthCare Business News magazine
Even before seeing its first patient, there's already much to say about the safety, or lack thereof, in a new MR suite.
Things like radiofrequency (RF) shielding and ferromagnetic detectors may not be top-of-mind on a daily basis, but it's the presence of these things that helps ensure the MR environment is safe and secure at all times.
Understanding the different options for these things and how they compare is not always easy. Here we look at different RF shield types and recent advancements in ferromagnetic detector technology, as well as how to avoid MR adverse events and problems during the shield design process.

Numed, a well established company in business since 1975 provides a wide range of service options including time & material service, PM only contracts, full service contracts, labor only contracts & system relocation. Call 800 96 Numed for more info.

Choosing the right metal for your shield
One of the biggest decisions a facility will make when building an MR suite is whether to choose a copper, aluminum or galvanized steel shield. HCB News discussed the pros and cons of each shield type with three RF shield vendors.
ETS-Lindgren uses annealed copper as its RF shielding metal of choice because it's more conductive than the other metals. The only metal that has a higher conductivity rating is pure silver.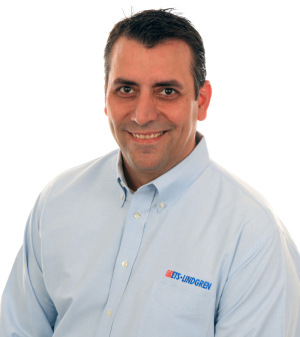 The company also prefers copper because it corrodes into copper oxide, which is electrically conductive.
"Corrosion at the panel joints made of copper will have little, if any, effect on the conductivity of the panel joints and thus maintains the shielding effectiveness," said David Geiger, vice president of sale for the Americas at ETS-Lindgren.
The primary RF conductor with a galvanized steel shield is the zinc coating on the base steel plate. Since zinc corrodes into zinc oxide, which is ceramic and electrically inert, Geiger said the overall shielding effectiveness will be compromised due to a reduction in surface conductivity.
However, some in the industry are committed to the benefits of steel over copper and maintain that the metal sometimes has an undeservedly bad reputation when it comes to shielding construction.
"There is a notion out there that if you have an MR room you have to have copper. A lot of people think that way, but that is not true," said Howard Newman, vice president of Universal Shielding. "We do galvanized steel rooms predominately and they work just fine for all of the MR rooms."