por
John W. Mitchell
, Senior Correspondent | May 29, 2017
From the May 2017 issue of HealthCare Business News magazine
"We now provide the right pumps for any sector of the marketplace, from acute care through to home care," says McCall. "For example, we have the only PCA [pain pump] that interfaces with the electronic medical record."
He also cited the company's PLUM 360 Infusion System, which is used for the administration of oncology drugs. There is, he noted, risk in the use of oncology drugs in that more than one medication is often administered in one treatment session. The closed cassette system in their pumps avoids the risk of air in the line (which can cause an embolism and stroke) and exposure to the liquid or vapors, which can be toxic.
ICU Medical's Sapphire pump line is versatile, providing service in hospital acute care settings and home health use. All of their pumps feature auto-populate to validate orders from the pharmacy and provide documentation wirelessly.
"Our infusion pump line streamlines the workflow and improves patient safety," said McCall.
ICU Medical also advocates for evidence-based medicine.
It sponsors extensive studies, which are offered to clinicians and the industry. The most recent study, "Integration of Smart Infusion Pumps with Electronic Medical Record Reduces Potentially Catastrophic Medication Dosing Errors," found that three hospitals reduced medication dosing errors by 52 percent after the installation of smart pumps.
'Charting the infusion information'
Smiths Medical is keen on simplifying critical care procedures with bi-directional communication to and from the pump and between the electronic health record, physician order entry system and barcode system.
"Our Medfusion 4000 pump sends all events and periodic updates to the EHR for charting the infusion information in the patient's record. The order entry and barcode systems send programming parameters to the pumps to automatically enter the infusion parameters on the pump, saving the clinician time and reducing errors," says Lori Hansen, RN, MBA, the company's business development manager — informatics.
This auto charting feature reduces the amount of time caregivers need to spend entering data. This allows them to spend more time with the patient.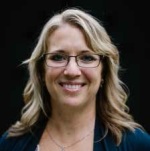 All Smiths Medical pumps meet IHE technical framework specs to reduce costs, improve efficiency and offer flexibility to health care providers. Hansen said these standards apply to their pumps' ability to send an alert to a mobile device. Their line also features dose error reduction software, second verification prior to dose administration and weight-based programming.