por
Lauren Dubinsky
, Senior Reporter | April 02, 2021
From the April 2021 issue of HealthCare Business News magazine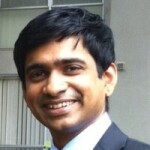 Health systems can use the risk management solution to dig deep into the root cause of an anomaly. Once an anomaly is detected, they can set rules to take corrective action as well as preset certain rules to determine the root cause and take preventive action.
These solutions can also be used to understand the priority for different vulnerabilities, patch the device to ensure it has the latest solution version and/or operating system, and implement workarounds such as network-level authentication.
Back to HCB News

Numed, a well established company in business since 1975 provides a wide range of service options including time & material service, PM only contracts, full service contracts, labor only contracts & system relocation. Call 800 96 Numed for more info.