por
Lauren Dubinsky
, Senior Reporter | August 12, 2019
From the August 2019 issue of HealthCare Business News magazine
Alpha Source, which acquired BC Technical in 2017, also has some level of agreement with all of the leading OEMs, so their customers know they will contact manufacturers as needed, and will also recommend their customers contact OEMs themselves for certain situations. In addition, they keep their customers' systems registered in OEM databases so they receive proper notification for field modifications, FDA notices and other updates.
"We are audited regularly by many OEMs to ensure our quality and processes meet their stringent requirements," said Vionnta Rivers, chief commercial officer at Alpha Source. "As such, we have a high degree of quality programs that rival the OEM."

Quest Imaging Solutions provides all major brands of surgical c-arms (new and refurbished) and carries a large inventory for purchase or rent. With over 20 years in the medical equipment business we can help you fulfill your equipment needs

The effect of consolidation
Like many other market segments in healthcare, independent service organizations have recently been merging with, or acquiring one another at a high rate. As the industry continues to transition toward value-based care, how does this consolidation impact care providers and hospitals?
Inacker believes that although smaller ISOs are usually able to drive cost savings, they may lack the footprint and accountability necessary to be a true partner.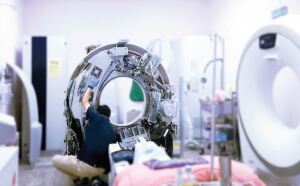 "Larger healthcare organizations don't have the luxury of simply hoping their service companies can scale at the same pace," he said. "They need to know their service partner understands the healthcare landscape, maintains the proper certifications, is audited and meets industry regulations, has the needed physical infrastructure and financial backing, and has a continually trained staff that can provide consistent long-term expertise."
Avante's new Center of Excellence in Charlotte, North Carolina is an example of this type of scale, and also evidence of the amount of investment required to meet the new expectations in healthcare.
The facility is outfitted with industry-leading technology and provides 160,000 square feet of usable space for company's imaging, oncology and ultrasound divisions. It also features upgraded, ultra-modern staging and service bays for cath/angio, CT, ultrasound, and linac systems, as well as expanded offices to house each division's growing administrative and sales staff.