The global breast ultrasound market is projected to reach $1.71 billion by 2023, according to Global Breast Ultrasound Market, Forecast to 2023, a report by research firm Frost & Sullivan.
Valued currently at $1.11 billion, use of novel techniques by vendors, combined with machine learning and deep learning algorithms for high-quality imaging and capabilities, such as cloud and data analytics, are expected to be the main drivers of growth, along with proactive introduction of applications and value-based equipment by vendors based on regional needs.
Story Continues Below Advertisement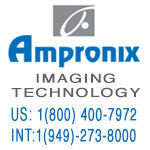 Special-Pricing Available on Medical Displays, Patient Monitors, Recorders, Printers, Media, Ultrasound Machines, and Cameras.This includes Top Brands such as SONY, BARCO, NDS, NEC, LG, EDAN, EIZO, ELO, FSN, PANASONIC, MITSUBISHI, OLYMPUS, & WIDE.

"The launch of automated breast ultrasound (ABUS) has encouraged the offer of value-based care and expanded the scope of breast ultrasound's clinical applications. ABUS's introduction is likely to accelerate the U.S. market's revenue when compared to other regions," said Poornima Srinivasan, industry analyst, transformational health at Frost & Sullivan, in a statement. "Innovations like miniaturization, noninvasiveness, higher affordability, painless diagnosis, and other digital capabilities will further boost the use of ultrasound scanners."
Vendors seeking to benefit from this rise in the market are advised in the report to demonstrate evidence-based benefits such as cost efficiency, improved clinical outcomes and time efficiency of their solutions, as well as adopt targeted approaches that increase procedural volume in breast screening programs such as ABUS, which takes less than 20 minutes for scanning.
Additional tasks that help include realigning care models, focusing on automation and wireless, and expanding new clinical areas such as optical ultrasound; improving the value proposition across clinical and financial stakeholders and providing value for better managed equipment services, training, and technical upgrades; and offering usage-based, service-oriented delivery models in developing economies.
"So far, developed economies have employed ultrasound systems as an adjunct to mammography. However, Asia-Pacific countries such as China and Japan present opportunities for ultrasound as the primary diagnostic tool," said Srinivasan. "New business models focusing on operational efficiency and training will be viable in developed economies, particularly with manufacturers' provision of ultraportable systems and application of artificial intelligence."
Global breast ultrasound is not the only market expected to grow in this same period of time. The $4.50 billion U.S. and EU5 (France, Germany, Italy, Spain, United Kingdom) hospital OR products and solutions market is expected to reach $7.04 billion by 2022, according to another recent Frost & Sullivan Analysis.
Shipment of breast ultrasound systems to North American customers accrued 42.7 percent of the revenue of the total market in 2018.
The report is part of Frost & Sullivan's global Advanced Medical Technologies Growth Partnership Service program.