por
Mai Hiraoka
, Media Relations Manager | June 23, 2019
From the June 2019 issue of HealthCare Business News magazine
The following are just some of the products and services on display at FIME 2019.

ALTA750™ CT Tube
Richardson Healthcare - Booth R30
The ALTA750™ is a form, fit and function replacement for the Toshiba/Canon Medical Systems CXB-750D/4A CT tube. It is certified on OEM platforms, including the Aquilion 4- through 64-slice and the PRIME (Gen. 1). To optimize and increase the life of your new ALTA750 tube, Richardson Healthcare includes a Heat Exchanger and new HV Cable Kit as a complete tube assembly. For a limited time, all first-time customers of our ALTA750 will receive a complete satisfaction, money-back guarantee for 90 days after installation.

Quest Imaging Solutions provides all major brands of surgical c-arms (new and refurbished) and carries a large inventory for purchase or rent. With over 20 years in the medical equipment business we can help you fulfill your equipment needs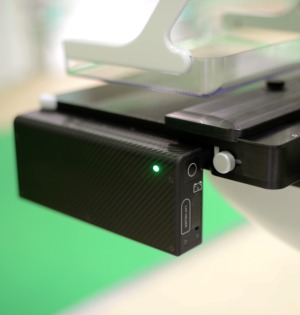 ExamVue MRS
(Mammography Retrofit Solution)
JPI Healthcare Solutions -
Booth X47
JPI is excited to introduce the ExamVue MRS (Mammography Retrofit Solution) for sale in Latin America. ExamVue MRS is the world's first portable wireless detector intended for use in mammography. A digital upgrade with JPI's easy-to-use retrofit detector provides a new lease on life for analog mammography systems. With ExamVue MRS and our mammography workstation, your analog system can now be easily converted into a high-tech digital system with the highest resolution ever made for mammography (49.5μm). It's no longer necessary to purchase expensive digital mammography systems. Visit JPI at Booth X47 to see ExamVue MRS first-hand.