por
Mai Hiraoka
, Media Relations Manager | May 25, 2019
From the May 2019 issue of HealthCare Business News magazine
The following are just some of the products and services on display at AAMI 2019:

OEC 9800 Display Upgrade Kit
Ampronix – Booth 546
This year Ampronix will be highlighting an LCD monitor Upgrade for the OEC 9800 mobile C-arm. The monitors come mounted on an articulating arm for increased versatility and the do-it-yourself installation can be performed in approximately one hour. Features: Dual 20.1" grayscale LEDs, 2MP per display including a touch screen on the right screen, 900 cd/, 1500:1 contrast ratio, 170° viewing angle (H/V), articulating arm, and optimized 1-hour installation and comes with a 3-year warranty.

Numed, a well established company in business since 1975 provides a wide range of service options including time & material service, PM only contracts, full service contracts, labor only contracts & system relocation. Call 800 96 Numed for more info.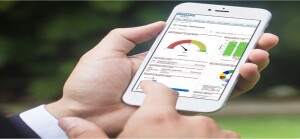 InfoView Asset Management
Philips – Booth 1130
With Philips InfoView, you can manage the lifecycle of all your clinical assets through standardized data, guided service work-orders, and automated reporting. New features and service solutions include inventory auditing, parts procurement, equipment distribution and built-in IT data to help you assess cybersecurity risks. Our scalable, cloud-based solution helps you manage your data driven insights with ease, efficiency and savings.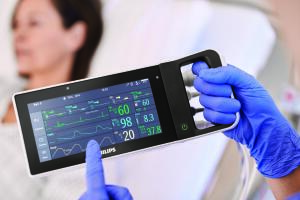 IntelliVue X3
Philips – Booth 1130
Are you looking to simplify the process of moving your critical patients from one area of the hospital to another? The Philips IntelliVue X3 is a compact, highly portable, dual-purpose patient monitor that instantly transforms from a multi-measurement bedside module into a rugged, fully functional transport monitor. There is no need to change patient cables before the move, or when you return to the bedside, so you spend less time dealing with equipment and more time to focus on what matters – your patients.