por
Brendon Nafziger
, DOTmed News Associate Editor | May 04, 2012
Lantheus Medical Imaging hired two new vice presidents, Alexander E. Kuta and Nigel Williams, the imaging agent developer announced Thursday. Kuta will serve as VP of global regulatory affairs, and Williams as VP of quality, a new position, Lantheus said.
As head of global regulatory affairs, Kuta will act as chief spokesman with regulatory affairs agencies, and ensure compliance with government standards, Lantheus said. Kuta has had a long career handling regulatory matters. Most recently, he worked at Amag Pharmaceuticals Inc. as VP of regulatory affairs and quality assurance. Before that, he held regulatory affairs positions with Genzyme Corp., and was chief of the cytokine and gene therapies branch of the Food and Drug Administration's center for biologics.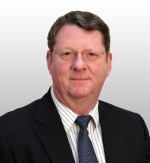 In Williams' new role, he'll report to Don Kiepert, Lantheus' president and CEO, and ensure compliance to global quality standards. Williams has worked in health care for more than three deaces, most recently as head of quality for Merck KGaA Chemicals Operation, Lantheus said.

Quest Imaging Solutions provides all major brands of surgical c-arms (new and refurbished) and carries a large inventory for purchase or rent. With over 20 years in the medical equipment business we can help you fulfill your equipment needs

Lantheus is based in North Billerica, Mass.