From the May 2021 issue of HealthCare Business News magazine
ECRI recommends establishing a method to track updated devices, as well as requesting manufacturer resources to help implement an update. For future pump purchases, give preference to pumps that support wireless software/firmware updates.
5. Consumables — an integral part of any infusion pump
Infusion pump administration sets are an integral component of infusion pumps. Each administration set and pump-loading instance represents a unique relationship between the consumable and the pumping mechanism. Over the past several years, recalls and issues of use related to infusion pump administration sets have impacted several pump models. Issues related to manufacturing quality, as well as instances of users incorrectly loading an administration set into a pump, have directly impacted medication delivery and resulted in under- and over-infusions with some models.

Quest Imaging Solutions provides all major brands of surgical c-arms (new and refurbished) and carries a large inventory for purchase or rent. With over 20 years in the medical equipment business we can help you fulfill your equipment needs

For any infusion pump under purchase consideration, ECRI recommends reviewing infusion pump administration set recalls and their scope, as the sets should be treated as integral to the device itself. Also consider a review of any published misuse scenarios that impact medication delivery through an incorrect loading of an administration set.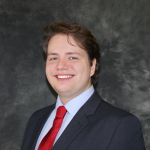 In summary
Conducting a thorough review of the recall and safety issues up front can help ensure that your organization is selecting the best pump to meet your needs. While it is important to review the recall information for each pump, this information should not be treated as a sole indicator of product quality, but rather as a component of a thorough pump assessment. An awareness of the historical problem areas with infusion pumps can also aid in proactive mitigation with the current pump fleet and can inform the selection of your next pump platform.
It is still important to remember that with all their challenges, infusion pumps of various models and types continue to be used safely in hundreds of thousands of infusions on a daily basis. Infusion pump safety features continue to help clinicians deliver high-quality care, while minimizing the risk for infusion-related errors. Infusions are safer with a pump.