From the April 2021 issue of HealthCare Business News magazine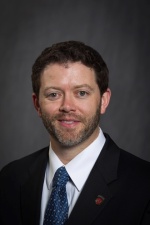 If hospitals and health systems embrace this outpatient model, they could potentially cut costs by avoiding unnecessary admissions and providing patients the care they need. An IR can help make this happen. And, as evidenced by the Indiana case, they can also improve patient outcomes at the same time.
Delivering quality care
IRs harness the power of advanced imaging to see inside patients' bodies and treat complex conditions less invasively and more precisely. As skilled collaborators and problem-solvers, IRs add their expertise to improve outcomes of multiple procedures to make care safer. Patients have a positive experience and go home with an improved quality of life.

Numed, a well established company in business since 1975 provides a wide range of service options including time & material service, PM only contracts, full service contracts, labor only contracts & system relocation. Call 800 96 Numed for more info.

Patients further benefit by decreased time away from work and family and reduced out-of-pocket expenses for deductibles and travel. Having IR services available on the weekends can reduce hospital length of stay and even progress patients toward an early discharge. Decreasing length of stay also benefits the hospital's bottom line. Analysis shows that speeding up some procedures saves 200 to 500 patient days, producing savings of $5-$10 million or more.
IRs have tremendous impact for disease management, such as postpartum hemorrhaging, a serious condition resulting in loss of fertility and possible death. Hysterectomy, a very common treatment, often leads to longer hospital stays, loss of fertility, and higher hospital charges than the alternative IR treatment, known as uterine artery embolization (UAE). When IRs are included in the care team, they perform UAE to control bleeding, allowing new mothers to benefit from a safer, less invasive procedure that may preserve their ability to have children.
Interventional radiology has emerged as a valuable new specialty that can be a dynamic force in patient care teams. By working across specialties and throughout the whole body, IRs have a uniquely valuable perspective. As patients demand innovative approaches with less down time, hospitals and health systems should look to IRs to grow their business, provide cost-effective care for complex conditions, and enhance the overall patient experience.
About the authors: Raymond W. Liu, M.D., FSIR, is an interventional radiologist at Massachusetts General Hospital and the Society of Interventional Radiology's Health Policy and Economics Division Councilor. C. Matthew Hawkins, M.D., FSIR, is an interventional radiologist at Children's Healthcare of Atlanta and chair of SIR's Economics Committee.
Back to HCB News