por
Sean Ruck
, Contributing Editor | February 19, 2020
From the January/February issue of HealthCare Business News magazine
For HTM, AI is still a new frontier. Connolly says that, to his knowledge, there are not currently any specific tools available to help facilities determine if AI use is right for their organization. "That question came up during AAMI when we gave our talk, that it's the perfect opportunity for the HTM community to come together and establish standard code to use throughout the industry so our databases can learn."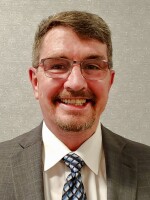 That standardization, according to Connolly, would address things like preventative maintenance codes, corrective maintenance, operator error and more. "The machine would be learning from the same database," he says. "That's something we haven't done well as an HTM community. Some people have said that maybe we need to look at an AAMI or the Joint Commission to tell us what these standards are. I would have to disagree and say that we should be telling the Joint Commission and AAMI what these standards should be based on our experience of working every day with this equipment."

Quest Imaging Solutions provides all major brands of surgical c-arms (new and refurbished) and carries a large inventory for purchase or rent. With over 20 years in the medical equipment business we can help you fulfill your equipment needs

Ultimately, Connolly believes a well-implemented AI program catering to the HTM department could provide a return on investment in just a year. After that year, it would be almost all savings with very little, if any, investment needed.
The two believe that AI could be integrated into existing systems so use would be seamless, but training would still be needed to keep everyone entering data on the same page. Making sure everyone's using the same codes, speaking the same language to keep the AI healthy and effective and even creating effective search queries.
The caveat to this conversation is that there's not currently a lot out there for AI in HTM right now, so organizations probably shouldn't start writing checks just yet. "I'd hold off until something more standard is out there, but it really has the potential to explode in the HTM field and bring a lot of value," says Connolly.
Back to HCB News