SEATTLE and COLUMBIA, Md. (September 17, 2019) — Welldoc, a leader in digital health, today announced activation results for Welldoc's award-winning BlueStar digital health product for managing diabetes can be four times higher when sent direct to the patient from their care team. This distribution was made possible through Xealth, the platform for connecting digital health, which integrated the BlueStar solution into the EHR workflow, simplifying the process of connecting patients with their health care team.
Results from multiple, nationally recognized health systems also show that patient engagement rates, a measure of how often patients engage with the program, double when BlueStar is recommended by a medical provider. Incorporating Xealth's digital health platform with clinician recommendation also showed an increase by 2.5x in patient engagement rates as compared to a direct to consumer approach.
The Xealth integration facilitates one-click on-boarding and provides access to real-time data via a Smart Visit Report within the EHR system, delivering a patient's data-driven insights to their provider to make the right interventions at the right time. When providers are connected to their patients, as demonstrated in a Welldoc randomized controlled trial, providers are 2-4x more likely to change an individual's treatment plan to positively impact health in a more timely manner.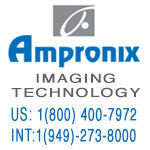 Special-Pricing Available on Medical Displays, Patient Monitors, Recorders, Printers, Media, Ultrasound Machines, and Cameras.This includes Top Brands such as SONY, BARCO, NDS, NEC, LG, EDAN, EIZO, ELO, FSN, PANASONIC, MITSUBISHI, OLYMPUS, & WIDE.

"Diabetes management is a collaborative effort, involving patients and their care team, with technology supporting treatment plans," said Kevin McRaith, president and CEO for Welldoc, Inc. "Properly managing type 2 diabetes requires secure, reliable and consistent information exchange between the patient and their care team. Combining our cutting edge BlueStar with Xealth's platform streamlines the integration of the patient's data-driven insights across a number of dimensions and enhances the communication between providers and patients, leading to a better experience and improved health."
The increased use of digital health tools by health care organizations requires a way to simply and securely manage these programs from within the provider workflow. Connecting digital therapeutics through a digital health platform into the EHR allows easier program on-boarding, higher activation rates, increased patient engagement, provider access to real-time patient-generated health data, and simplified communication between provider and patients using the integrated two-way chat function within the EHR.