By Josh Gluck
The cloud has taken hold in healthcare, and it is growing rapidly.
In fact, the global healthcare cloud computing market will increase at a compound annual growth rate of 22 percent — growing by $16.4 billion from 2017 to 2022, according to market research firm Technavio. Two-thirds of IT leaders from health systems, hospitals, and other large healthcare organizations currently use the cloud or cloud services at their facilities, according to a study by HIMSS Analytics.
While it is promoted as a highway to simpler and more cost-effective IT delivery, cloud is rapidly becoming more complex. Across all industries, the average enterprise environment uses five or six separate cloud environments that can be a combination of private, on-premises and public clouds, according to the Cloud Standards Customer Council (CSCC). Compounding this complexity is the vast array of remote hosting agreements for services such as software as a service (SaaS), platform as a service (PaaS) and infrastructure as a service (IaaS) that some organizations include in their cloud strategy.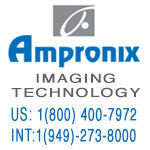 Special-Pricing Available on Medical Displays, Patient Monitors, Recorders, Printers, Media, Ultrasound Machines, and Cameras.This includes Top Brands such as SONY, BARCO, NDS, NEC, LG, EDAN, EIZO, ELO, FSN, PANASONIC, MITSUBISHI, OLYMPUS, & WIDE.

All of this makes it more difficult and expensive to manage both applications and infrastructure. It also sets up a situation in which history is likely to repeat itself, with silos proliferating in the cloud — just as we saw with (and continue to struggle with) on-premises systems. At the same time, healthcare IT is already mired in the complexity of strict regulatory requirements including the privacy and security of patient data.
To avoid repeating history, and to ensure the flexibility needed to reap the many advantages of cloud, regardless of which models are adopted, healthcare organizations need to start with a new foundation, one that focuses on data and places it at the center of everything — a data-centric architecture.
The cloud reality
Healthcare organizations are firmly in the cloud today and have great potential to expand their use of it. Today, they are largely using it to support dev/test, clinical application and data hosting, data recovery and backup. Some cloud-based solutions may be more user friendly than on-premises solutions, but they may not always provide the enterprise-level (or regulatory-mandated) uptime assurances and security that healthcare providers need. Healthcare organizations must establish contractual agreements with cloud service providers that ensure safeguarding of protected health information and other sensitive data under HIPAA, and compliance with related regulations and organizational requirements. Then, they must hold their IT teams and providers accountable for maintaining this compliance. Ultimate responsibility for compliance always resides with the healthcare entity, the CSCC has warned.