For health systems in general, there is so much we really don't understand about how people experience us, one senior executive observed.
Incentivize performance around consumer-based metrics.
To build a consumer-centric foundation, organizations must have support from the top down. Yet two-in-three hospital organizations either do not have consumer-centric performance scorecards or use them only on a limited basis. Meanwhile, 64% of hospital executives are not incentivized around consumer performance, and 69% have limited-to-no provider incentives for reshaping the consumer experience.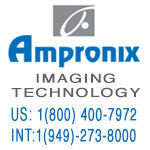 Special-Pricing Available on Medical Displays, Patient Monitors, Recorders, Printers, Media, Ultrasound Machines, and Cameras.This includes Top Brands such as SONY, BARCO, NDS, NEC, LG, EDAN, EIZO, ELO, FSN, PANASONIC, MITSUBISHI, OLYMPUS, & WIDE.

To gain ground in developing an outstanding consumer experience, healthcare leaders must not only capture the organization's performance, but also highlight areas of opportunity and incentivize leaders and staff at every level to do more.
Without an everybody-in mentality, hospitals and health systems will remain vulnerable to the consumer-friendly offerings of competitors.
Develop the infrastructure for a consumer-friendly pricing strategy.
Pressures for increased price transparency are intensifying at a national level, yet few healthcare organizations do an effective job of sharing out-of-pocket cost information with consumers. Only half of the organizations surveyed respond to price quote requests within a defined period of time. Worse, just 18% of hospitals provide staff with the tools to respond on-the-spot to patient questions regarding costs of care.
In an era of consumerism, hospitals must do better.
Given that more than one-third of consumers shop for healthcare services based, in part, on price, it is critical that hospital leaders revamp their approach to price transparency. Consider the following best practices:
• Quantify your margin risk for "shoppable" outpatient services versus the offerings of market competitors
• Benchmark your prices against market payment levels, not just charges
• Consider variables such as consumer elasticity, the organization's brand premium, and the pace of change in your market in determining charges per service
Investing in the right approach to consumer data capture, analysis, and sharing — both with staff and patients — will better position hospitals and health systems to compete on consumerism, and improve the quality and transparency of the services they provide.