Hospitals and health systems lack insight into what consumers want — and this is reflected in their emphasis on brick-and-mortar facilities over virtual care, home monitoring services, or direct-to-consumer telephone visits. These innovations are critical not just in meeting the healthcare needs of tech-savvy millennials and Generation Y consumers, but also baby boomers, who are rapidly aging into Medicare and desire to age in place.
Other considerations:
• Nearly one-in-four hospitals and health systems have no in-house personnel with experience in consumer research and analytics, while just under half have such personnel on a limited basis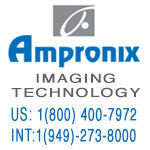 Special-Pricing Available on Medical Displays, Patient Monitors, Recorders, Printers, Media, Ultrasound Machines, and Cameras.This includes Top Brands such as SONY, BARCO, NDS, NEC, LG, EDAN, EIZO, ELO, FSN, PANASONIC, MITSUBISHI, OLYMPUS, & WIDE.

• Two-thirds of organizations offer limited-to-no opportunities for real-time patient feedback
• Most organizations don't incentivize consumer performance at the top: 64% have limited-to-no incentives for executives that are based on consumer-centric metrics
Building momentum for a better experience
How can healthcare organizations more effectively access, analyze, and leverage data to supercharge the consumer experience? Here are four strategies leaders should consider.
Reevaluate how your organization measures success related to consumerism initiatives.
Most senior executives measure unique patient growth (64%) and the average time patients wait between scheduling and completing an appointment (57%) to determine how well their hospital or health system is tracking on consumer-centric performance, according to a recent consumerism report. Yet just 14% assess the share of patient healthcare spending that they garner — a sign of patient loyalty.
Competing on the consumer experience in healthcare starts with tracking the right metrics. Consider tracking new patient acquisition trends, net promoter scores, new patient retention rates, and the share of patient healthcare spending your organization captures. Adopt mechanisms to capture patient feedback in real time and invest in data analysts with experience in consumer research, and analytics to assess the data to deliver meaningful, actionable insight.
Ensure access to timely, robust benchmark data.
Hospitals can't compete on the consumer experience when their enterprise-level data are nine months to two years old — typical for most hospitals. Look for ways to capture data from internal and external sources monthly, not just quarterly or annually. Acquire the ability to compare performance around consumerism with your peers across the system — by service line, department, physician practice, treatment type, and more. These data will give you the context with which to assess your consumer-centric offerings and approach against those of your competitors. It will also point to the need for new investments that support a more consumer-friendly experience.