Shenzhen-based Mindray Bio-Medical Electronics has soared since going private in 2016, and is taking market share from both GE and Siemens.
And in May it got put into the MSCI China All Shares Heath Care 10/40 Index, which "captures large and mid-cap representation across China A‐shares, B‐shares, H‐shares, Red‐chips, P‐chips and foreign listings,"
according to MSCI
, and which "aims to reflect the opportunity set of China share classes listed in Hong Kong, Shanghai, Shenzhen and outside of China."
Story Continues Below Advertisement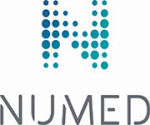 Numed, a well established company in business since 1975 provides a wide range of service options including time & material service, PM only contracts, full service contracts, labor only contracts & system relocation. Call 800 96 Numed for more info.

Its stock has risen 51 percent, making it "a top performing equity on the ChiNext board" — and that has given it a $29 billion valuation, according to Bloomberg.
But the business news agency now warns that some think it may have gone a bit too far, a little too fast, with a P/E ratio of 39, despite a Bloomberg forecast of a 20 percent revenue growth and 21 percent annual income growth from now to to 2021.
That's because the consensus price target for Mindray is 158.90 yuan, showing a possible 3.8 percent downside from present lofty stock values.
The company is "looking expensive," although not too much so versus other China high-fliers, like Chinese soy sauce maker Foshan Haitian Flavouring & Food, Xiong Qi of Windsor Capital Management
told Bloomberg
.
The firm, founded in 1991, had been listed in the U.S. on the NYSE until being taken private by a subsidiary of Excelsior Union Limited for $1.9 billion in 2016, according to a company statement at the time.
The maker of in-vitro diagnostics equipment, life monitoring systems and medical imaging equipment including color ultrasound devices has been liked by institutional investors, thanks, in part, to its rising R&D investment, hitting 25.5 percent annual growth, and favorable government support as China seeks to become a bigger player in the global market, according to Bloomberg. Some of these investors include Fidelity Management, China Asset Management, and Bosera Asset Management, according to the news agency. Foreign investors now hold 13.13 million shares, a rise of 80 percent in holdings post the MSCI announcement.
At present prices, there are those who think the values are a bit high and are holding off. Dai Ming, portfolio manager of Hengsheng Asset Management Co., told Bloomberg that, "Mindray's valuation is too high. We will wait for a pull back to get in at a more reasonable price."