• Query policies: This should include when, how and what to base a query on
• Escalation policy: This is an essential policy to ensure unanswered queries and other issues have documentation of the proper channels to follow
Involve a physician advisor
The role of a physician advisor, or champion, is highly recommended. This role is the bridge between the CDI team and the medical staff. This role can assist with the education process and physician engagement. If the physicians are not engaged and educated on the importance of CDI, there may be issues with physician responsiveness to queries.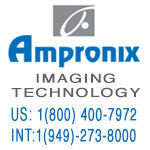 Special-Pricing Available on Medical Displays, Patient Monitors, Recorders, Printers, Media, Ultrasound Machines, and Cameras.This includes Top Brands such as SONY, BARCO, NDS, NEC, LG, EDAN, EIZO, ELO, FSN, PANASONIC, MITSUBISHI, OLYMPUS, & WIDE.

About the author: Patty Buttner, MBA/HCM, RHIA, CDIP, CHDA, CPHI, CCS, CICA, is the AHIMA director for HIM practice excellence.
Back to HCB News