Large, national, multicenter research studies such as the IDEAS (Imaging Dementia - Evidence for Amyloid Scanning) Study can produce highly credible, large-scale evidence and results. In the case of recent research published April 2, 2019 in the Journal of the American Medical Association (JAMA), a group of scientists from Alzheimer's Association, UC San Francisco, Brown University School of Public Health, Virginia Commonwealth University School of Public Health, Washington University School of Medicine in St. Louis, UC Davis School of Medicine and the Kaiser Permanente Division of Research were able examine the impact of amyloid PET imaging across community clinics and other non-academic settings for real-world Alzheimer's Disease and dementia care. One of the study's lead authors, Gil Rabinovici, MD of the UCSF Memory and Aging Center and authors recently discussed their findings in Neurology Today.
The amyloid PET scan is the principal imaging tool for diagnosis of Alzheimer's patients at UCSF. UCSF Radiology partners with the UCSF Memory and Aging Center, the Center for Imaging of Neurodegenerative Diseases (CIND), and the Alzheimer's Disease Neuroimaging Initiative (ADNI) to both provide a wide range of services to patients and to advance the body of research concerning Alzheimer's disease. We are also a participating site for the IDEAS Study.
By the numbers, IDEAS recruited nearly 1,000 dementia specialists at 595 sites across the U.S. It enrolled 16,000 Medicare beneficiaries with mild cognitive impairment or dementia of uncertain cause. (Note: the Centers for Medicare & Medicaid Services (CMS) reimbursed for the scans under their Coverage with Evidence Development policy.) Amyloid PET scans were conducted at 343 facilities and were interpreted by over 700 imaging specialists. Results focused on how the use of amyloid PET scans altered physician diagnosis and treatment plans for 11,409 participants who completed the study. The data found that physicians changed the clinical management of 60 percent of patients, including counseling and the use of medications, demonstrating the important influence this imaging technique has in the care of patients with mild cognitive impairment and dementia.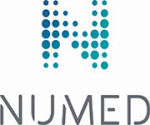 Numed, a well established company in business since 1975 provides a wide range of service options including time & material service, PM only contracts, full service contracts, labor only contracts & system relocation. Call 800 96 Numed for more info.

Findings are significant since, while amyloid PET tracers are FDA-approved, Medicare (and most insurance plans) do not cover the use of amyloid PET imaging to assist with the accurate diagnosis of the cause of dementia. Data from the IDEAS study could encourage CMS to rethink its decision to cover amyloid PET scans, since enrollees of the study were all Medicare patients with symptoms of cognitive impairment. Further research is to come on whether amyloid PET is associated with improved clinical outcomes, with radiologists maintaining their prominent role in administering radiopharmaceuticals conducting scans, generating and interpreting images.
Back to HCB News