June 18th, 2019 -Stratford, CT - In a study published in the Annals of Surgical Oncology in April 2019, Digital Breast Tomosynthesis for Intraoperative Margin Assessment during Breast-Conserving Surgery, Ko Un Park MD and collaborators at MD Anderson Cancer Center in Houston, Texas, determined the ability of digital breast tomosynthesis (DBT) to detect positive margins compared with an institution's standard extensive processing (SEP). DBT images of surgical specimens were acquired using the KUBTEC Mozart® System.
According to the authors, "This study demonstrates the ability of DBT (the KUBTEC Mozart System) to accurately identify specimens having tumor at ink, with a similar sensitivity and higher specificity than institutional Standard Extensive Processing".
The authors continue, "DBT (the KUBTEC Mozart System) has a statistically higher specificity, which decreases the amount of additional tissue excised unnecessarily. DBT can replace labor-intensive processing methods given that its rapid acquisition of high resolution, cross-sectioned images of the intact specimen takes approximately 1 min, and can be read by the surgeon."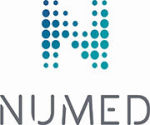 Numed, a well established company in business since 1975 provides a wide range of service options including time & material service, PM only contracts, full service contracts, labor only contracts & system relocation. Call 800 96 Numed for more info.

The authors go on to compare the Mozart System with Cavity Margin Shaving, an emerging strategy to reduce re-excision: "Routine shave margins would have theoretically required excising 575 negative margins in order to include the 19 positive margins."
The authors conclude that DBT (the KUBTEC Mozart System) is an accurate technology for detecting the location of Segmental Mastectomy positive margins, performing similar to institutional labor-intensive processing. It provides targeted excision of additional tissue in contrast to performing routine shave margins.
"This study demonstrates that introperative use of the Mozart System enables surgeons to achieve the lowest possible re-excision rates while at the same time ensuring that the maximum amount of healthy tissue is maintained." says John Leach, KUBTEC Vice President of Marketing. "Margin cavity shaving on average removes 55% more tissue per operation. We believe that the Mozart is a superior strategy, enabling the surgeon to focus on removing only the diseased tissue allowing for superior post surgery cosmesis."
About KUBTEC
KUBTEC, a registered trademark of KUB Technologies, Inc., offers the most innovative tools in digital x-ray equipment for specimen radiography, scientific research, forensic analysis, non-destructive testing, irradiation and more. KUBTEC is ISO 9001 and ISO 13485 certified and complies with U.S., Canadian and European requirements for radiation safety. Systems and manufacturer-trained support are available worldwide. www.kubtec.com
Back to HCB News