A Newton-Wellesley Hospital radiologist has been ordered to pay $11.5 million after being found negligent by a jury over a missed enlarged heart diagnosis a decade ago.
Eighteen-month-old Anna Coelho went into cardiac arrest in April 2009 and incurred severe brain damage, the result of "a significant delay in the diagnosis and treatment of myocarditis." Radiologist Dr. William Denison, who performed a chest X-ray on the child before the event, found that "bronchiolitis v. atypical pneumonia was likely present,",
according to the Boston Globe
.
Story Continues Below Advertisement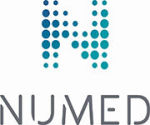 We offer full service contracts, PM contracts, rapid response, time and material,camera relocation. Nuclear medicine equipment service provider since 1975. Click or call now for more information 800 96 NUMED

"She would have undergone an echocardiogram, her myocarditis would have been diagnosed and treated, and more likely than not, Anna would not have suffered heart failure and cardiac arrest which resulted in her severe and permanent neurological injury," noted her lawyers.
Following two days of deliberations, the jury in the Middlesex Superior Court found Denison to be "a substantial contributing factor in causing injury" to the patient. ED physician Dr. Ilhan Schwartz was not found negligent.
The ruling came despite protestations by defendants that they "complied with the standard of care with respect to all of the treatment and care they provided to Anna Coelho," and that, "Anna did not present with any signs or symptoms that would raise a suspicion of viral myocarditis, and she was appropriately transferred to Massachusetts General Hospital when her condition suddenly deteriorated," according to a pretrial memorandum.
Coehlo's attorney William Thompson disagrees, saying the care she received has left the now 11-year-old functioning "in some ways as a 4-year-old in terms of her development."
"We're very happy that the jury recognized that the harm to Anna Coelho was preventable and the seriousness of that X-ray should not have been dismissed," he told the Globe.
While the Newton-Wellesley hospital was not a defendant, its spokesman said in a statement, that the institution "extends heartfelt sympathies to the Coelho family and we are pleased that this difficult matter has been resolved," adding that, "we remain confident that the caregivers at Newton-Wellesley Hospital provided high-quality and appropriate care."