During minimally-invasive surgeries, that visualization matters. Surgeons can easily see guidewires as thin as a strand of hair in clear, high-definition detail due to advancements in complementary metal-oxide semiconductor (CMOS) technology.
In the future, this visualization could be even more sophisticated if C-arms could enable clinicians to fuse images from Ultrasound, CT and MR on one screen. With this information, clinicians will be able to see the anatomy more accurately from several different angles. Better visualization means clinicians can diagnose and treat patients more quickly, less invasively, at a lower dose, and without extra scan time.
Story Continues Below Advertisement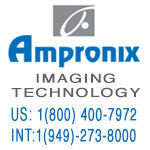 Special-Pricing Available on Medical Displays, Patient Monitors, Recorders, Printers, Media, Ultrasound Machines, and Cameras.This includes Top Brands such as SONY, BARCO, NDS, NEC, LG, EDAN, EIZO, ELO, FSN, PANASONIC, MITSUBISHI, OLYMPUS, & WIDE.

Increasing clinician productivity
While C-arms are portable, they can be tough to maneuver – historically, repositioning or adjusting the height of the C-arm could replace a shoulder workout at the gym. That physical exertion grows tiring over time, which can have a major impact on clinician productivity.
Ergonomically improved C-arms can completely change the way clinicians operate if they are designed with clinician comfort and workflow in mind. Featuring improved steering handles, wheels and joints, these C-arms can move naturally with clinicians, reducing the exertion needed to swing the detector around the patient or to make a height adjustment to capture different angles during surgery. Replacement of cumbersome equipment with ergonomically-improved C-arms would provide clinicians with a sleek new partner during procedures.
With advancements in flexibility, image quality and ergonomics, C-arms will play an increasingly important role in diagnostics and treatment across the world. It's exciting to see this technology continuously evolve and make a profound impact on the patient and clinician experience.
About the author: Gustavo Perez is president and CEO of image guided therapies at GE Healthcare.
Back to HCB News