Carmel, 4 June 2019. Three Palm Software today announced the release of the 1.8.8 version of its breast imaging workstation – WorkstationOne.
This release builds on the existing comprehensive support for mammography, with enhancements in several areas. An emphasis of this release is expanded custom display mechanisms for new mammography CAD systems, decision support, and breast density reports. This includes customized report display for approximately 20 different vendors (not all of which are available for clinical use yet). Tomosynthesis CAD from vendors such as iCAD and ScreenPoint, and interactive decision support for ScreenPoint's Transpara products, are all supported. The system can also automatically extract and display scoring information from the received reports and include that in the user's reading worklist in order to prioritize reading order. Similarly, breast density information from vendors such as Volpara, Densitas, and iCAD is extracted and displayed with the images, and can be used to set the initial state for reported breast density.
Story Continues Below Advertisement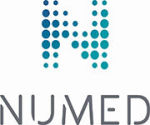 We offer full service contracts, PM contracts, rapid response, time and material,camera relocation. Nuclear medicine equipment service provider since 1975. Click or call now for more information 800 96 NUMED

About Three Palm Software
Three Palm Software was founded in 2007 to develop software applications for the breast imaging market. MammoOne™, a line of leading-edge software products for mammography, is designed to aid in the early and accurate diagnosis of disease impacting the health and well-being of women.