Keep implementation simple.
Since patients will have varying comfort levels with technology, deploying it across a broad population can be difficult. The most effective solutions will be those that are designed with the targeted population in mind. For example, while there are always exceptions, older populations are often uncomfortable with or actively resistant to learning new or complex technologies. Since this population is the one most likely to require remote care for a variety of acute and chronic conditions, it's important to design the program in a way that removes any fear or discomfort. That may mean using pre-configured devices to simplify the patient experience, which will result in higher compliance with onboarding and engagement. Conversely, a younger, rising risk population may prefer to use its own smartphones, tablets, etc. It's all about giving patients what they want and need to be successful.
Develop engaging content.
YouTube has become one of the most important educational tools in our world today. Whatever you need to do, you are likely to find a video that explains how to do it. Healthcare organizations can use this to their advantage by creating educational videos that answer basic questions and embedding them within their applications. Patients can then use them to answer those questions themselves rather than going to a clinic or taking up staff time trying to explain relatively simply concepts to patients. A combination of videos, health tips, and teach-back questions can head off many simple inquiries, ensuring that patient interactions with the care team are focused on higher-value, critical care issues.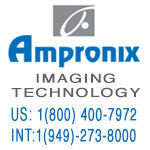 Special-Pricing Available on Medical Displays, Patient Monitors, Recorders, Printers, Media, Ultrasound Machines, and Cameras.This includes Top Brands such as SONY, BARCO, NDS, NEC, LG, EDAN, EIZO, ELO, FSN, PANASONIC, MITSUBISHI, OLYMPUS, & WIDE.

Encourage communication.
Giving patients the ability to take advantage of features such as embedded video conferencing lets them take greater control of their care. Rather than feeling like they need to wait until there is a serious issue to reach out to their care team, video conferencing makes it easy to share information with their providers more often. As they become more comfortable with the concept they become more engaged, which not only improves outcomes; it increases patient satisfaction.
Automate information-gathering.
One way a health system can enhance its consumer-facing image is by using engagement solutions to automate many best practice processes such as those in a post-discharge area. An automated survey that comes to the patient's device can ask basic questions such as "How are you?" "Do you have a fever?" "How is your pain?" or "Do you have redness or swelling around your incisions?" without the need to tie up a clinician's time. Patients feel that they are not being neglected waiting for someone, and any answers that trigger concern can be brought to the immediate attention of the care team. Bringing the survey to patients through a low-cost engagement solution is far more effective at obtaining data than asking the patient to log in to an online portal. The technology can be as simple as a secure text that opens a smartphone browser to deliver an app-like experience while leaving no patient data footprints on the device when the interaction is completed.