More Exclusive Q&A
Are you prepared for the AHRMM conference? Q&A with Teresa Dail, Chief supply chain officer of Vanderbilt University Medical Center (VUMC)
Q & A with Bill Algee, president of AHRA Find out what to expect at the biggest event of the year for radiology department management
Q&A SIIM chair, Dr. James Whitfill Discussing the state of imaging informatics at large, but also efforts to help the organization better serve its members
Q&A with Dr. Vasken Dilsizian, 2019-2020 president for SNMMI We talk to the incoming president to find out what issues the SNMMI will be focusing on in the coming year
Q&A with Gil Alejo, exhibition sales manager at Informa Markets The North and Latin American healthcare market is gearing up for another FIME meeting
Study advises personalized breast cancer screenings for cancer survivors May benefit from MR alone, rather than MR and mammography
Knitting raises thousands for Scottish MR scanner fundraising campaign Improving access to care in remote Shetland Islands
CT and MR waiting times costing Canadians over $3 billion Need $4.4 billion to update imaging stock, says report
MR and ultrasound biopsies combined can detect prostate cancers, says study Detect up to 33 percent more tumors together
Demand on the rise for MR-guided radiotherapy, says new report Compound annual growth rate of 20 percent through 2028
Breast MR for cancer survivors may result in unnecessary biopsies No difference in sensitivity compared to mammography alone
SEC probes Siemens, GE and Philips over business with China Lawsuit alleges OEMs worked together to fix prices on medical equipment
Ezra launches direct-to-consumer full-body MR scanning program Full-body imaging for $1,950 or single-region starting at $675
FDA okays Philips' MR-only radiotherapy simulator, MRCAT pelvis Create treatment plans for bladder, rectal, anal and cervical cancer
Bruker and the Champalimaud Foundation to develop first 18 Tesla UHF MR scanner Enable discovery of new contrast mechanisms
The benefits of intraoperative MR Q&A with Dr. John Huston
April 09, 2019
por
Lauren Dubinsky
, Senior Reporter
From the April 2019 issue of DOTmed HealthCare Business News magazine
But there are obstacles. For instance, focused ultrasound is an effective way to treat uterine fibroids, however, because of limited reimbursement it is not widely available. If medicine changes from fee-for-service to a more population-based, managed environment, then we could well migrate to those treatments that are less costly such as image-guided and MR-guided procedures.
Back to HCB News
| | | | |
| --- | --- | --- | --- |
| << | Pages: 1 - 2 - 3 - 4 | | |
Story Continues Below Advertisement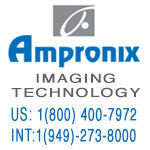 Special-Pricing Available on Medical Displays, Patient Monitors, Recorders, Printers, Media, Ultrasound Machines, and Cameras.This includes Top Brands such as SONY, BARCO, NDS, NEC, LG, EDAN, EIZO, ELO, FSN, PANASONIC, MITSUBISHI, OLYMPUS, & WIDE.

You Must Be Logged In To Post A Comment
Register
Registration is Free and Easy.
Enjoy the benefits of The World's Leading New & Used Medical Equipment Marketplace.
Register Now!