From the August 2018 issue of HealthCare Business News magazine
Richardson Electronics, to their credit, plowed forward and is producing CT tubes for Toshiba/Canon scanners. Will they expand to other replacement tubes? I hope so because more competition in the market will keep prices in check.
Chronos, the firm that took over the old Dunlee facility outside of Chicago, has the ability to manufacture tubes but it will probably take Chronos three to four years to come up with any new tubes. They have the ability to produce tubes now, but I believe the demand for the tubes that Chronos is currently geared up to produce will diminish in the years to come.

Numed, a well established company in business since 1975 provides a wide range of service options including time & material service, PM only contracts, full service contracts, labor only contracts & system relocation. Call 800 96 Numed for more info.

All of this is made more complicated because the newer, more powerful CT tubes, have a lot more proprietary features which will make it harder to produce them.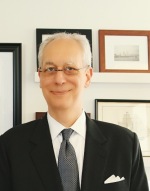 So if I am right, in the future, there will be more CT scanners installed around the world and the demand for CT tubes will rise. I have to ask, will alternative sources of CT tubes be available in sufficient quantities?
No alternative tubes means less competition and higher prices and that would result in a CT tube crisis.
What will happen is anyone's guess, but I predict that the in-house service teams will scream the loudest if alternative tubes disappear.
This year at AAMI, I heard HTMs speak out in ways I have never heard them speak out before. It is almost like they are mad as hell and they aren't going to take it anymore.
Back to HCB News