por
Gus Iversen
, Editor in Chief | October 04, 2016
GE Healthcare has announced FDA clearance of its Discovery MI digital PET/CT system, saying the new scanner may help clinicians diagnose and stage disease earlier.
"We are extremely excited about the FDA clearance of Discovery MI, and are proud to demonstrate the clinical performance of the scanner, with one of the first studies on the scanner demonstrating a new level of PET image quality," said Bich Le, general manager of GE Healthcare PET/CT, in a statement.
The first unit has been installed at the Stanford University School of Medicine and GE has shared images captured with the system.

Quest Imaging Solutions provides all major brands of surgical c-arms (new and refurbished) and carries a large inventory for purchase or rent. With over 20 years in the medical equipment business we can help you fulfill your equipment needs

While the Discovery MI is intended to help guide treatment strategies, it will also enable research to be conducted using more novel, faster decaying tracers.
The system includes Discovery MI's LightBurst Digital Detector, which is a key component of its benefits as well as a central element in GE's vision for a digital future for PET. The detector delivers up to two times improvement in volumetric resolution so that even smaller lesions can be detected.
The scanner also has the highest NEMA sensitivity of any time-of-flight (TOF)/PET system in the industry.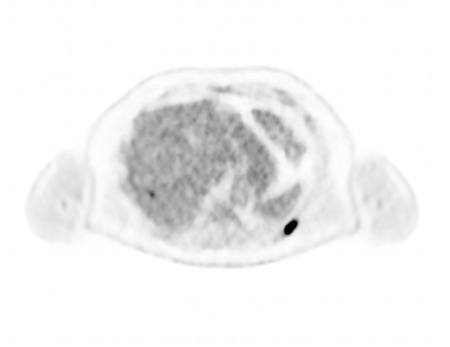 "Discovery MI is the industry's only PET/CT system that brings together the sensitivity of digital detection, with the most innovative reconstruction technology available, the combination of Time-of-Flight (TOF) and Q.Clear," said Le.
Q.Clear is a GE solution to help assess how effectively a patient is responding to treatment.
Discovery MI features diagnostic CT innovations to deliver dramatically improved spatial resolution with no increase in image noise with ASiR-V. With Smart Metal Artifact Reduction (MAR), Discovery MI also reduces streaks and shadows from metal artifacts. The system's ability to increase low-yield tracer capability with protocols that reduce dose by up to 50 percent may also expand PET's impact in neurology, cardiology and beyond.
Back to HCB News