Toshiba Medical Systems has acquired its Irish partner of 25 years, Medical Imaging NI.
"The acquisition of Medical Imaging NI signals our attempt to establish strong and lasting direct relationships with our growing customer base in Northern Ireland," Toshiba Medical's U.K. managing director Mark Hitchman
told The Irish News
, adding, "It is exciting that we are able to integrate a successful Toshiba Medical partner into our company, especially as we have a strong existing relationship with the team there."
Story Continues Below Advertisement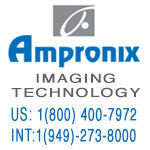 Special-Pricing Available on Medical Displays, Patient Monitors, Recorders, Printers, Media, Ultrasound Machines, and Cameras.This includes Top Brands such as SONY, BARCO, NDS, NEC, LG, EDAN, EIZO, ELO, FSN, PANASONIC, MITSUBISHI, OLYMPUS, & WIDE.

Plans call for the present workers to stay and be led by Toshiba's U.K. director of service Paul Parsons. "We see the existing team as a perfect fit with the same values," advised Hitchman.
The company has also moved from Mallusk Enterprise Park to Mossley Mill, in Newtonabbey. "We are confident that backed by our significant infrastructure," he said, "we will grow in Northern Ireland, helping to develop jobs and growth both for our company and the region."
Toshiba stressed that, thanks to the deal, "existing and new customers in the region will be able to enjoy enhanced benefits of being a direct Toshiba Medical Systems customer including: access to seven-day technical support, which drives the company's 100 percent uptime and customer satisfaction goal; immediate access, with enhanced spare parts delivery, as well as access to a growing fleet of relocatable MRI and CT scanners," according to a statement reported by Vascular News.
The Irish firm's managing director Brian Beggs expressed "delight" with the deal. He stated that the company has "ultimate faith that the quality product and service offering we have successfully developed over 25 years will be taken to the next level by a globally renowned medical imaging innovator. The Medical Imaging NI team is excited at the opportunity to join such a high-performing team."
Toshiba business dealings hit the news earlier this year thanks to its mega-deal with Canon – and its unorthodox approach to it. The Canon-Toshiba deal got a regulatory nod of approval, but also provoked a stern warning that no one should try its clever acquisition strategy again – or face a criminal complaint.
"We decided to make an announcement about the warning to let everyone know that it is not acceptable, so the same method won't be used in the future," Takeshi Shinagawa, director of the Fair Trade Commission's (FTC) mergers-and-acquisitions division, told a news conference,
HCB News reported
at the time.
Toshiba dodged possible merger issues by selling Canon "MS Holding", a special-purpose vehicle with just $300 in capital. The entity was established just for the transaction.It stripped voting control from Toshiba's medical unit and gave it to the vehicle.
MS Holding had just three shareholders — the former head of trading house Sumitomo Corporation, a lawyer, and an accountant — each owning one-third of the entity.
The maneuver enraged losing Toshiba suitors, especially Fujifilm Holdings. That firm declared that the trick made "a mockery of the law" and stated that "it is a method that companies like ours, with open, fair, and clear policies, could never consider."