Technical bugs have delayed the planned launch of the massive $4.6 billion Department of Defense's electronic health record (EHR) system, MHS GENESIS.
MHS GENESIS had been slated to roll out to a few hospitals and clinics at the end of 2016, but issues that involved integration with legacy systems have caused a delay.
A new schedule will be announced in the next 30 days, according to a statement from the DoD Healthcare Management System Modernization (DHMSM) Program Management Office (PMO).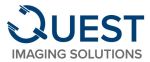 KenQuest provides all major brands of surgical c-arms (new and refurbished) and carries a large inventory for purchase or rent. With over 20 years in the medical equipment business we can help you fulfill your equipment needs

"We have a responsibility to our customers to ensure that all required test procedures and processes are completed in an orderly manner," stated Stacy Cummings, Program Executive Officer, Program Executive Office Defense Healthcare Management Systems (PEO DHMS).
The schedule change was necessitated by an "aggressive schedule." Certain issues uncovered by testing led to the decision to delay rollout until they could be addressed.
"We collaborated closely with our vendor, the Leidos Partnership for Defense Health, to make the best overall decision for the successful deployment of MHS GENESIS," said Cummings.
The delay, according to office estimates should only push initial deployment of the system out "a few months."
"During the testing of the system, we identified the need for more time before initial deployment to ensure we are providing the best possible user experience to our beneficiaries and health care providers," Cummings advised.
Leidos snagged the DHMSM PMO contract for $4.3 billion in the summer of 2015.
As HCB News reported at the time
, "After months of speculation and jockeying among three major candidates, Leidos — in partnership with Cerner and Accenture Federal Services — has won the jackpot of health information technology contracts."
The DoD had spent nearly two years working on a modernization effort to improve care for 55 affiliated hospitals and 600 clinics, servicing 9.5 million active and retired military servicemen and women before the announcement to move to the implementation phase at that time.
The Leidos Partnership for Defense Health, as it is formally known, "will deliver Cerner Millennium and Henry Schein's Dentrix Enterprise commercial systems, and will interface with select Department of Defense legacy systems to meet military unique functionality," the PEO DHMS release stressed.
"We challenged ourselves to a very, very aggressive schedule, because we know this system is going to work and it's going to improve health care," Cummings explained to reporters
according to Federal News Radio
. "When we identified issues, we decided to take the time we needed to get it right. We think the users we're supporting deserve that, and the few months we're investing right now are going to enable us to get it right on day one."
She told reporters, according to the EHR news site, that during testing, "we found that the data exchange wasn't happening in the way that we intended," adding, "But these are technical issues, they're solvable and we have confidence that we will solve them."
The DoD will stick with legacy systems AHLTA and CHCS after the initial Dec. 6 date for GENESIS rollout.
The bugs were uncovered when system validation began with doctors at Bremerton over the summer. No other major issues were found, according to Cummings.
"On average, even a commercial provider takes 15 to 18 months from contract award to implementation. I don't think we're seeing anything out of the norm," she said. "I will say that what's different about us is we're adopting an enterprise solution. We can't optimize GENESIS just for one military treatment facility, we're doing this integration and these interfaces once, as opposed to a commercial hospital where they might have interfaces that are local."
There is no anticipated cost increase due to the delay, according to the DoD.