In his historic speech at the close of the 2016 European Society of Cardiology meeting, Pope Francis stressed the importance of scientific advancement and the healing arts.
"The Church has always affirmed the importance of scientific research for human life and health," His Holiness
told the physicians
gathered in Rome. "The Church not only accompanies you along this demanding path, but also promotes your cause and wishes to support you."
Story Continues Below Advertisement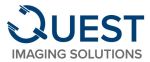 KenQuest provides all major brands of surgical c-arms (new and refurbished) and carries a large inventory for purchase or rent. With over 20 years in the medical equipment business we can help you fulfill your equipment needs

He also stressed the symbolism associated with the human heart, noting, "In your hands you hold the beating core of the human body, and as such your responsibility is very great!"
In introducing the pontiff society president Professor Fausto Pinto struck a similar note, telling the audience of health care professionals from over 150 nations, "The European Society of Cardiology, like the Vatican, is committed to alleviating suffering and promoting healthy lifestyles. Both share a common purpose of delivering care to those in need and helping people live more productive lives."
This year's congress saw a record attendance that topped 33,000.
In spontaneous remarks to the crowd, the Pope emphasized the importance of efforts to bring medical care and advances to the poorest and the marginalized on society's fringes. "We must fight so that they aren't thrown away, in this throw-away culture we're given," urged the Pontiff.
The Pope also urged that scientists place their work and research in a wider, spiritual context.
"We know that the scientist, in his or her research, is never neutral, inasmuch as each one has their own history, their way of being and of thinking," he observed, adding that "we cannot deny that our knowledge, even our most precise and scientific knowledge, needs to progress by asking questions and finding answers concerning the origin, meaning, and finality of reality; and this includes man. The sciences alone, however, whether natural or physical, are not sufficient to understand the mystery contained within each person."
It is this mystery, he suggested that leads, inevitably to larger and more humane concerns. "When man is viewed in his totality – allow me to emphasize this point – we are able to have a profound understanding of the poorest, those most in need, and the marginalized," he stated. "In this way, they will benefit from your care and the support and assistance offered by the public and private health sectors."