French artificial heart developer Carmat has launched a European trial of its leading-edge device with the first implantation of its device in 20-patient clinical trial.
It hopes the results from the trial will let it gain European Union CE Mark approval for its bio-prosthetic heart.
Story Continues Below Advertisement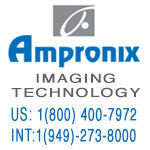 Special-Pricing Available on Medical Displays, Patient Monitors, Recorders, Printers, Media, Ultrasound Machines, and Cameras.This includes Top Brands such as SONY, BARCO, NDS, NEC, LG, EDAN, EIZO, ELO, FSN, PANASONIC, MITSUBISHI, OLYMPUS, & WIDE.

The device aims "to provide a therapeutic alternative for people suffering from end-stage bi-ventricular heart failure," Carmat said in a statement.
An earlier feasibility trial of four implants began in 2013. The procedure was performed on December 18 by a Georges Pompidou European Hospital team in Paris – a world first, according to a statement at the time.
In that initial feasibility trial three patients survived implant – for nine months, seven months and 2.5 months, respectively.
The last patient survived only 20 days post-op. Physicians determined in this last case that the underlying disease was so severe that it caused the death. That patient had already been on life support at the time of surgery,
according to Seeking Alpha
.
"Carmat aims to eventually provide a response to a major public health issue associated with heart disease, the world's leading cause of death – chronic and acute heart failure," according to a recent company statement. "By pursuing the development of its total artificial heart, Carmat intends to overcome the well-known shortfall in heart transplants for the tens of thousands of people suffering from irreversible end-stage heart failure, the most seriously affected of the 20 million patients with this progressive disease in Europe and the U.S."
Data from the latest trial will be published, stated the firm, but only "in accordance with good clinical practice." adding, "the company it is not planning to publish specific information concerning the implantations of each patient involved in the study or their condition."
The announcement comes at a time when SynCardia Systems, the sole seller of artificial hearts, has filled for chapter 11 bankruptcy.
"SynCardia's machine works quite well," noted Carmat's chief executive, Marcello Conviti, according to Seeking Alpha. "But it's a very old machine with a big air compressor … I'm not surprised that they're heading out of the market."
SynCardia's machines had been implanted in thousands of patients worldwide, with some using it for over three years.
The fully implantable heart's design is the result of combining the medical expertise ofProfessor Alain Carpentier, known for inventing Carpentier-Edwards heart valves, and the technological expertise of aerospace firm the Airbus Group.
The device resembles a natural heart in size, and through its choice of structural materials and physiological functions, according to Carmat.
Carmat's founders and investors include: Airbus Group (Matra Défense), Carpentier, the Centre Chirurgical Marie Lannelongue, Truffle Capital, a leading European venture capital firm, ALIAD, Air Liquide's venture capital investor, CorNovum, an investment holding company held 50-50 by Bpifrance and the French State, the family offices of Pierre Bastid and of Dr. Antonino Ligresti.
Carmat shares jumped as high as 10 percent in early trading in Paris on the news of its trail-launching transplant,
according to Reuters
.