por
Thomas Dworetzky
, Contributing Reporter | August 30, 2016
Thanks to a team of scientists and artists at the University of Melbourne, researchers have brought a 2,000 mummified head of a young woman "back to life".
"The idea of the project is to take this relic and, in a sense, bring her back to life by using all the new technology," Dr. Varsha Pilbrow, a biological anthropologist who teaches anatomy at the University's Department of Anatomy and Neuroscience, noted in a University account
in its publication "Pursuit"
of the efforts.
It truly took a "village" to put a face to the mummy named Meritamun. The team included the Faculty of Medicine, Dentistry and Health Sciences and included researchers from medicine, forensic science, CT scanning, 3-D printing, Egyptology, and art.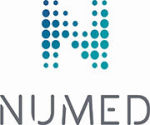 Numed, a well established company in business since 1975 provides a wide range of service options including time & material service, PM only contracts, full service contracts, labor only contracts & system relocation. Call 800 96 Numed for more info.

"This way she can become much more than a fascinating object to be put on display," stressed Pilbrow. "Through her, students will be able to learn how to diagnose pathology marked on our anatomy, and learn how whole population groups can be affected by the environments in which they live."
Meritamun had been at the Harry Brookes Allen Museum of Anatomy and Pathology, in the School of Biomedical Sciences. The project came to life when curator Dr. Ryan Jefferies, grew worried that it might be decaying. "The CT scan opened up a whole lot of questions and avenues of enquiry and we realized it was a great forensic and teaching opportunity in collaborative research," noted Jefferies, a parasitologist.
The head was scanned at the Victorian Institute of Forensic Medicine. "There are not too many people I know who aren't interested in Egyptology and the mysteries of ancient Egypt, so when you need to tap into expertise there always seems to be someone prepared to give up their time for you," observed Janet Davey, a forensic Egyptologist from Monash University, who is based there. She identified the mummy's gender and puts her height at about 5-foot-3-inches tall.
The researchers also determined from her high-quality linen bandages that she was likely embalmed at the earlier time of the Pharaohs, but radiocarbon dating should provide greater accuracy as to age, which could be as far back as 1,500 BCE.
University of Melbourne biomedical science masters student Stacey Gorski, under the supervision of Pilbrow, used the CT scans of the head to determine dental issues, and also that Meritamun appears to have had anemia, which may have come from malaria or schistosomiasis, both serious threats in the Nile Delta during at the time. "Anemia is a very common pathology that is found in bodies from ancient Egypt, but it usually isn't very clear to see unless you can look directly at the skull," said Gorski. "But it was completely clear from just looking at the images."