Virginia, long known as the state for lovers, is now the state for focused ultrasound.
The state has invested $7 million to help start the Focused Ultrasound Center at the University of Virginia. The center will work with the focused Ultrasound Foundation in Charlottesville.
Story Continues Below Advertisement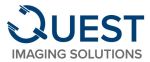 KenQuest provides all major brands of surgical c-arms (new and refurbished) and carries a large inventory for purchase or rent. With over 20 years in the medical equipment business we can help you fulfill your equipment needs

"I want Virginia to be known as the brain state," Virginia Governor Terry McAuliffe, said on his Monday visit to the foundation, where he stressed the importance to the state of the ultrasound effort,
according to CBS News
.
"We have all the assets here at UVA. You look at Virginia Tech and the great work they're doing down there," he advised. "We have all of these different areas being worked on, we have the jobs of the future."
The governor spoke with foundation and center members during his visit. "We updated the Governor on the status of the technology," Foundation Chairman Dr. Neal F. Kassell related in a foundation release. "We also discussed the importance of ongoing Foundation-initiated focused ultrasound activities to the Commonwealth and the way in which state support has contributed to the development of the entire field."
The university's center came into being in 2009 thanks to the combined efforts of UVA, the Focused Ultrasound Foundation, Virginia, and device manufacturers.
Beyond the $7 million to start the center, $4 million has now been devoted by the commonwealth to "additional research," according to the foundation. The effort is widely regarded as a successful approach to state investments in biotech and research that can pay off both in better health care and also employment opportunities for state residents down the line.
"These are the jobs of the future," advised the governor. "We have invested tremendously in bio. We have gone from the back of the heap to the front for our country on bio. Virginia can take it to the next level."
During his visit, the governor recalled that during his first year in office he found himself seated between the governors of California and Massachusetts at a 2014 conference in San Diego. At that time those states were the top ones for biotech – Virginia wasn't even in the top two dozen,
according to news radio WINA
.
"We're losing a lot of high-paying defense industry jobs,"
he told The Daily Progress
. "Bio could replace a lot of those jobs."