Toshiba has made a new move in radiation therapy.
Just-announced plans call for it to develop a boron neutron capture therapy (BNCT) machine and to focus on melanoma treatment trials as early as fiscal 2017.
Story Continues Below Advertisement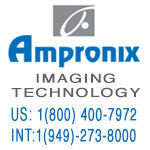 Special-Pricing Available on Medical Displays, Patient Monitors, Recorders, Printers, Media, Ultrasound Machines, and Cameras.This includes Top Brands such as SONY, BARCO, NDS, NEC, LG, EDAN, EIZO, ELO, FSN, PANASONIC, MITSUBISHI, OLYMPUS, & WIDE.

It will take the place of Mitsubishi Heavy Industries in the KEK project led by the University of Tsukuba and the High Energy Accelerator Research Organization,
according to the Nikkei Asian Review
.
The company had kept its heavy particle radiation systems after selling Toshiba Medical Systems to Canon.
That sale was not without significant controversy, however,
as HCB News reported in July
.
After the sale, regulators "decided to make an announcement about the warning to let everyone know that it is not acceptable, so the same method won't be used in the future," Takeshi Shinagawa, director of the Fair Trade Commission's (FTC) mergers-and-acquisitions division, told a news conference.
Toshiba avoided potential regulatory issues by selling Canon "MS Holding", a "
special-purpose vehicle
with $300 in capital that was created just to conduct the transaction." This stripped voting control from its medical unit and gave it to the vehicle. MS Holding had just three shareholders — the former head of trading house Sumitomo Corporation, a lawyer, and an accountant — each owning one-third of the entity.
Complaints over the highly unusual maneuver came from other Toshiba suitors, notably losing bidder Fujifilm Holdings, which expressed outrage over the trick, noting that it "would make a mockery of the law," according to a report at the time by HCB News.
The key to the BNCT breakthrough was development of a novel boron carrier – a specially devised tiny capsule – that binds to albumin, which in turn let boron be carried preferentially to tumor cells. The capsule, constructed out of maleimide-functionalized closo-dodecaborate (MID), was created by researchers at the Tokyo Institute of Technology led by Hiroyuki Nakamura, according to a release by that institution on a paper just published in the Journal of Controlled Release.
The non-damaging neutron beam "excites the boron to release high-energy charged particles that can kill the cancer cells," according to Nikkei Asian Review.
This occurs because albumin collects malignant tissues. "In fact, it is a major source of nutrition for growing tumors,"
according to Science Daily
.