Aetna is pulling the plug on much of its participation in the Affordable Care Act individual public exchanges for 2017.
Citing a second-quarter pretax loss of $200 million and total pretax losses of more than $430 million since January 2014 in its individual products, "we have decided to reduce our individual public exchange presence in 2017, which will limit our financial exposure moving forward," Chairman and CEO Mark T. Bertolini said in a statement, adding, "providing affordable, high-quality health care options to consumers is not possible without a balanced risk pool. Fifty-five percent of our individual on-exchange membership is new in 2016, and in the second quarter we saw individuals in need of high-cost care represent an even larger share of our on-exchange population."
Story Continues Below Advertisement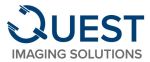 KenQuest provides all major brands of surgical c-arms (new and refurbished) and carries a large inventory for purchase or rent. With over 20 years in the medical equipment business we can help you fulfill your equipment needs

Aetna stated that over 40 payers have halted the sales of plans in one or more rating areas in the individual public exchanges over the 2015 and 2016 plan years in over 30 states.
"Aetna's decision to alter its Marketplace participation does not change the fundamental fact that the Health Insurance Marketplace will continue to bring quality coverage to millions of Americans next year and every year after that," healthcare.gov CEO, Kevin Counihan noted in response to the company's announcement in an emailed statement,
according to the Los Angeles Times
.
The insurer's decision is a reversal of the position Bertolini took during an April conference call when he declared the marketplace "a good investment."
He advised at the time
, "If we were to build out 15 markets, it would cost us somewhere between $600 million to $750 million to enter those markets and build out the capabilities necessary to grow that membership."
Aetna's pull-out follows a Justice Department decision to sue to stop its recently announced merger with Humana. The government also is suing to block Anthem from purchasing Cigna.
The timing was not lost on Sen. Elizabeth Warren, who blasted the decision on her Facebook page:
"In July, the Justice Department announced that it would sue to block Aetna's merger with another health insurance company because it would create monopoly-like conditions that reduce competition and drive up insurance costs,"
she stated
. "Aetna says this change of tone about the Affordable Care Act has nothing to do with the merger – but some analysts have suggested that Aetna might 'use its future participation in the exchanges in bargaining over its purchase of Humana.'
"Aetna may not like the Justice Department's decision to challenge its merger, and it has every right to fight that decision in court. But violating antitrust law is a legal question, not a political one. The health of the American people should not be used as bargaining chips to force the government to bend to one giant company's will."
Aetna will cut its individual public exchange participation from 778 to 242 counties for the 2017 plan year, the company stated. It will continue to have on-exchange presences in Delaware, Iowa, Nebraska and Virginia.
It will offer off-exchange individual products in 2017 in most of the counties in which it has ended its public exchange participation.