por
Thomas Dworetzky
, Contributing Reporter | August 15, 2016
Cerner has announced that it will create as many as 250 "high-wage" jobs in its Malvern, Pennsylvania, facility.
Chester County and Pennsylvania officials are delighted.
"Cerner has a significant presence in Pennsylvania, and I'm pleased that they chose to expand here, adding 250 new, high-wage jobs," Governor Tom Wolf said in a statement. "The quality of Pennsylvania's workforce continues to be a draw for companies looking to relocate or expand."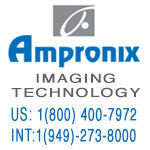 Special-Pricing Available on Medical Displays, Patient Monitors, Recorders, Printers, Media, Ultrasound Machines, and Cameras.This includes Top Brands such as SONY, BARCO, NDS, NEC, LG, EDAN, EIZO, ELO, FSN, PANASONIC, MITSUBISHI, OLYMPUS, & WIDE.

The move comes, in part, after the Kansas City-based health care information technology giant acquired the Germany-based Siemens Health Services for $1.3 billion early last year, which specialized in developing and maintaining electronic medical record systems. Originally, the Chester County firm had begun as Shared Medical Systems, a local firm,
according to the Daily Local
.
"The combined resources of Cerner and the former Siemens Medical Solutions Health Services has opened up opportunities for additional collaboration and development for clients," according to the Governor's statement.
"As we thought about the amount of innovation and interoperability that we could demonstrate in multiple ways, we got more and more excited about the possibilities," Zane Burke, president of Cerner,
told HCB News at the time
.
Cerner had taken the deal proposed by the Governor's Action Team – which called for over $75 million to be invested in the project, the retention of 2,000 existing jobs and the additional 250 positions over the next three years.
"As a company at the intersection of health care and information technology, Cerner is experiencing tremendous growth, and we plan to maintain a strong presence in Malvern," said Zane Burke, president, Cerner. "Since 2015, we've successfully integrated Cerner's culture, tools, and processes, and I look forward to continuing our momentum with our Pennsylvania-based associates."
As part of the proposal, Cerner is getting a $1,250,000 Pennsylvania First program grant, contingent on the company's successful submission of complete applications and the meeting of all program guidelines.
After the acquisition last February, State Senator Andy Dinniman was directly involved in talks and negotiations "to keep Cerner in Chester County in order to retain existing jobs and create new ones," his office said in a statement.
"I was pleased to welcome Cerner Corp. to Chester County last year and I'm thrilled that the company will continue to grow here while creating new jobs in our area," said State Senator Andy Dinniman, who serves as co-chair of the Senate Life Sciences Caucus. "Success in economic development involves being proactive in seizing opportunities to create jobs and investment in our region. I am proud to have been involved in this project since the beginning."
Cerner was recently in the news when the Department of Defense bumped up its health record effort's data center cost estimate from $50 million to $75 million,
HCB News reported in July
.