U.S. News & World Report has just released its 27th annual Best Hospitals rankings.
The news organization reviewed and ranked almost 5,000 medical centers across the country, looking at over two dozen specialties, procedures and various conditions.
"We strive to provide patients with the highest-quality information on hospitals available," Ben Harder, chief of health analysis at U.S. News, said in a statement. "Driving for broader transparency and evaluating hospitals in a comprehensive, fair way reflects that mission."
Story Continues Below Advertisement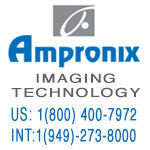 Special-Pricing Available on Medical Displays, Patient Monitors, Recorders, Printers, Media, Ultrasound Machines, and Cameras.This includes Top Brands such as SONY, BARCO, NDS, NEC, LG, EDAN, EIZO, ELO, FSN, PANASONIC, MITSUBISHI, OLYMPUS, & WIDE.

The results show that nationwide, the best place to find yourself if you suddenly need a hospital is Rochester, Minn., home of legendary Mayo Clinic. It topped a list of the top 20 facilities nationwide.
The "greatest concentration of standout regional hospitals" was found in the New York Metro area, where New York-Presbyterian University Hospital of Columbia and Cornell topped the pack, according to U.S. News.
The rankings come on the heels of the controversial Centers for Medicare & Medicaid Services (CMS) release of its
star ratings
on the Hospital Compare website.
Critics suggested that the CMS rankings failed to take into account socioeconomic factors and also did not consider the type of challenges faced in large teaching hospitals.
"We are especially troubled that the current ratings scheme unfairly penalizes teaching hospitals and those serving higher numbers of the poor," American Hospital Association President and CEO Rick Pollack said of the CMS methodology. "We are further disappointed that CMS moved forward with release of its star ratings, which clearly are not ready for prime time."
U.S. News used its own approach to measuring hospitals.
It looked at performance "in four new areas." Abdominal aortic aneurysm repair, aortic valve surgery, colon cancer surgery and lung cancer surgery were added to coronary artery bypass graft, hip replacement, and knee replacement, and chronic heart failure and chronic obstructive pulmonary disease.
U.S. News also stopped considering readmission and event-free admission for heart failure and chronic obstructive pulmonary disease. It also rated a long stay after cardiothoracic surgery as a poor outcome.
In addition, unlike the CMS ranking approach, it did adjust "for the socioeconomic mix of patients treated at hospitals," it stated, noting that "as a result, a hospital will not be negatively impacted if it sees large numbers of low-income patients."