Superbug-killing antibiotics hiding up your nose?
Researchers at the University of Tübingen in Germany have found just that – a super-potent antibacterial they've dubbed lugdunin. In tests it successfully treated skin infections in mice from Staphylococcus aureus.
Story Continues Below Advertisement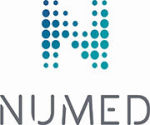 Numed, a well established company in business since 1975 provides a wide range of service options including time & material service, PM only contracts, full service contracts, labor only contracts & system relocation. Call 800 96 Numed for more info.

Lugdunin, "a novel thiazolidine-containing cyclic peptide antibiotic that prohibits colonization by S. aureus, and a rare example of a non-ribosomally synthesized bioactive compound from human-associated bacteria",
as they defined it in a report in the journal Nature
, also showed an ability to combat antibiotic-resistant superbugs such as methicillin-resistant S. aureus (MRSA) and vancomycin-resistant Enterococcus bacteria.
In fact the human body may prove to be a source of potent antibacterial agents.
"Lugdunin is just the first example," study co-author Andreas Peschel, a microbiologist at the German university told
The Verge
. "Maybe it's just the tip of the iceberg."
Previous antibiotics have been found in bacteria living in dirt. This new find represents the first of a new class – one found in the human body.
"These organisms, or the antibiotics they produce, might serve as drug-discovery leads," Kim Lewis, director of Northeastern University's Antimicrobial Discovery Center noted in a commentary in Nature that appeared with the report of the study,
according to the Washington Post
.
Northeastern's Professor Kim Lewis and Dr. Philip Strandwitz, added
to the BBC that
"it may seem surprising that a member of the human microbiota – the community of bacteria that inhabits the body – produces an antibiotic.
"However, the microbiota is composed of more than a thousand species, many of which compete for space and nutrients, and the selective pressure to eliminate bacterial neighbors is high."
The researchers weren't hunting for new drugs when they started their research. They were investigating the fact that 30 percent of people have S. aureus in their noses and 70 percent don't. To find out why those 70 percent don't have the potentially deadly bacterium, they took samples from 90 study subjects and analyzed them.
To their surprise they found that S. lugdunensis produced a substance that blocked S. aureus growth. "We did not start with the intention to identify a new antibiotic," Peschel told the news site. "That was completely unexpected."
Once they isolated the bacterium, they manipulated its genes until they uncovered the specific gene that was producing the antibiotic lugdunin.
Then they produced the drug from the gene and tests on mice showed it could dramatically fight various superbugs. "Some of the animals were completely clear, no single cell of the bacterium was detectable," researcher Dr. Bernhard Krismer told BBC, adding that "others were reduced, but still contained some bacteria and we also saw that the compound penetrated the tissue and acted on the deeper layer of the skin."
The finding is sufficiently promising for Peschel to speculate to the news agency that by "introducing the lugdunin genes into a completely innocuous bacterial species we hope to develop a new preventive concept of antibiotics that can eradicate pathogens.