por
Thomas Dworetzky
, Contributing Reporter | July 29, 2016
The Centers for Medicare & Medicaid Services (CMS) released its star ratings on the Hospital Compare website this week, with many arguing that the controversial system did not accurately reflect the quality of care found in many institutions, especially teaching and safety-net hospitals.
"The new Overall Hospital Quality Star Rating methodology takes 64 existing quality measures already reported on the Hospital Compare website and summarizes them into a unified rating of one to five stars," Dr. Kate Goodrich, Director of Center for Clinical Standards and Quality Dr. Kate Goodrich
said in a blog post on the CMS site
.
Before the release of this rating system, there was no ranking system for hospitals by CMS.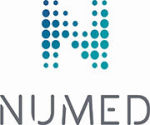 Numed, a well established company in business since 1975 provides a wide range of service options including time & material service, PM only contracts, full service contracts, labor only contracts & system relocation. Call 800 96 Numed for more info.

The update raised significant pushback from institutions and organizations, especially the American Hospital Association (AHA).
"The new CMS star ratings program is confusing for patients and families trying to choose the best hospital to meet their health care needs," AHA President and CEO Rick Pollack
said in a statement
, adding that "health care consumers making critical decisions about their care cannot be expected to rely on a rating system that raises far more questions than it answers."
The new CMS system shocked many in the field with the low ratings earned by numerous well-regarded institutions.
"We are especially troubled that the current ratings scheme unfairly penalizes teaching hospitals and those serving higher numbers of the poor," Pollack added. "We are further disappointed that CMS moved forward with release of its star ratings, which clearly are not ready for prime time."
His statement pointed out that a bipartisan Congressional letter — signed by 60 members of the Senate and more than 225 members of the House – had implored CMS to hold off on the release of the rankings until improvements in methodology could be made.
The ratings on hospitals boil down various quality measures ranging from routine care for such medical events as heart attacks and pneumonia, to hospital-acquired infections.
But, CMS's Goodrich noted, "specialized and cutting edge care that certain hospitals provide, such as specialized cancer care, are not reflected in these quality ratings."
The initial release of the update had been delayed for feedback. But in a March 18 letter to CMS more details were requested on the methodology used by a number of organizations.