Pharmaceutical Innovations Inc., based in Newark, New Jersey, pleaded guilty last week to criminal charges and resolved a civil lawsuit arising from the company's distribution of ultrasound gel contaminated with bacteria.
The get was labelled "Other-Sonic Generic Ultrasound Transmission Gel".
Story Continues Below Advertisement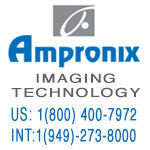 Special-Pricing Available on Medical Displays, Patient Monitors, Recorders, Printers, Media, Ultrasound Machines, and Cameras.This includes Top Brands such as SONY, BARCO, NDS, NEC, LG, EDAN, EIZO, ELO, FSN, PANASONIC, MITSUBISHI, OLYMPUS, & WIDE.

"Pharmaceutical Innovations shipped defective products that exposed hospital patients to dangerous bacterial contamination," U.S. Attorney for the District of New Jersey Paul J. Fishman said in a statement. "Today's plea agreement and civil settlement require Pharmaceutical Innovations to accept responsibility for the contamination and take the necessary steps to prevent it from happening again."
The company had been charged with two misdemeanor counts of introducing adulterated medical devices into interstate commerce. In addition to placing the company on two years of probation, the court slapped the firm with a criminal fine of $50,000 and made it forfeit an additional $50,000 – the approximate value of the adulterated gel.
As a result of the decision, Pharmaceutical Innovations has also agreed to a permanent injunction until it comes into compliance with all FDA requirements going forward.
The injunction requires that the company create and submit a detailed compliance plan to FDA, which needs to be certified by independent experts by the end of October.
The firm will also have to pay for FDA follow-up inspections of its manufacturing processes.
It will also have to bring outside auditors in to prepare "detailed audit reports" for the FDA to review for three years.
"The sale of adulterated medical devices puts patients at great risk," said Principal Deputy Assistant Attorney General Benjamin C. Mizer, head of the Justice Department's Civil Division. "Device manufacturers that fail to comply with good manufacturing practices, thereby threatening patient safety, will be held accountable."
The company responded after the decision. The resolution of the charges represented "a major milestone in Pharmaceutical Innovations' ongoing efforts to enhance its manufacturing processes in support of a new start for our company and our next generation of products," said Charles Buchalter, president of the company,
according to NJ.com
, adding that "we are pleased to have addressed the concerns of the FDA and to demonstrate our continuing commitment to manufacturing high-quality products for our customers in compliance with all applicable regulations."