University of Missouri-Columbia has agreed to pay $2.2 million to settle alleged false claims act violations concerning the work of a pair of radiologists.
At issue was the submission of claims for radiology services to federal programs such as Medicare, Medicaid, and TRICARE, according to the U.S. Attorney's office for the Western District of Missouri.
Story Continues Below Advertisement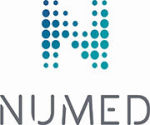 Numed, a well established company in business since 1975 provides a wide range of service options including time & material service, PM only contracts, full service contracts, labor only contracts & system relocation. Call 800 96 Numed for more info.

Medicare pays claims for resident physicians to interpret radiological images but only if an attending radiologist also reviews the image and provides any necessary input to the interpretive report.
"In fact, they had not reviewed those images," Tammy Dickinson, U.S. attorney for the Western District, said in a statement.
A federal investigation starting in 2011 led to an internal investigation by the university that revealed that two attending radiologists, Dr. Kenneth Rall and Dr. Michael Richards, violated Medicare and hospital rules when they certified certain interpretive reports prepared by resident physicians.
Rall and Richards left the employment of the university in June 2012 when their actions were uncovered.
"We were shocked and disappointed to learn about this," Hal Williamson, vice chancellor of the MU Health System,
told the Columbia Tribune at the time
. "This is inconsistent with our values," he said, adding that "we believe these two doctors sometimes claimed that they had actually completed this second review without actually looking at the image."
The health system claimed that patient health was not compromised by the actions – despite the widespread practice by the pair. The Tribune "obtained records that indicated that 62.5 percent of Medicare cases from the department did not have proper physician orders."
Rall, chairman of radiology, earned a $571,200 salary from the university. Richards pulled in $245,742, according to the paper. And that doesn't included pay from patients, insurers or others.
The paper's archives also revealed that Rall had faced embezzling charges in 1986, when partners discovered that he was benefiting from the time lag of fund transfers between banks, as well as writing checks to patients marked as Medicaid refunds, to which they weren't entitled. Then he would sign the checks over to himself. He testified at the time that he returned $928,000, according to the Tribune
Rall escaped potential felony charges in that case when the prosecutor lost documents before trial, according to the paper.