McKesson announced that it will merge most of its technology business with Blackstone Group's Change Healthcare Holdings, a provider of software and analytics, network solutions and technology-enabled services.
The IT business never was a good marriage with McKesson's other business,
according to Morningstar analyst Vishnu Leraj
.
Story Continues Below Advertisement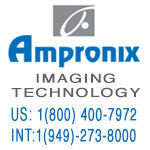 Special-Pricing Available on Medical Displays, Patient Monitors, Recorders, Printers, Media, Ultrasound Machines, and Cameras.This includes Top Brands such as SONY, BARCO, NDS, NEC, LG, EDAN, EIZO, ELO, FSN, PANASONIC, MITSUBISHI, OLYMPUS, & WIDE.

"We believe McKesson's HCIT business never fit the firm's overall strategy and was an impaired asset from the beginning, as a result of accounting fraud," he said, noting that "management has not made any material investments within this business over the past several years, and to our understanding, the technology was two to three generations behind other major HCIT players."
The combined entity will include substantially all of Change Healthcare's business and the majority of McKesson Technology Solutions' (MTS), and with March 31, 2016, year-end pro forma combined total annual revenues of $3.4 billion.
"When combined with the forward-leaning Nashville-based, Change Healthcare's Neil de Crescenzo, a powerful and energizing force in providing much needed, innovative IT solutions to make health care more seamless is suddenly created," former Sen. Bill Frist, partner at private equity shop Cressey & Co.,
told The Tennessean
. Calling McKesson CEO and Chairman John H. Hammergren a good friend, he added that he anticipated "bold things to happen," given that Hammergren "diligently built and led one of America's leading and far-reaching health care companies."
The new organization aims to bring together the complementary strengths of MTS and Change Healthcare to deliver a broad portfolio of solutions that will help lower health care costs, improve patient access and outcomes, and make it simpler for payers, providers, and consumers to manage the transition to value-based care.
"There are many paths we could have chosen, and I'm confident this was the right one," John Hammergren said during a conference call about the merger. "The new company will establish a more efficient suite of end-to-end payment and claims solutions, as well as clinical capabilities, while unlocking the value of our MTS businesses in a tax-efficient manner."
The combination of these two entities comes at a transformational time in U.S. health care. "Together we will create significant value by bringing together complementary capabilities from both organizations," stated Change's president and CEO Neil de Crescenzo.