por
Thomas Dworetzky
, Contributing Reporter | June 21, 2016
If you need a sonogram in India, you may have a tougher time these days. City-based radiologists in Pune, Maharashtra, have been on indefinite strike, refusing to perform the imaging technique in all but emergency cases — and they have now gotten support from 70 of their colleagues in Pimpri-Chinchwad.
"We have decided not to perform ultrasound tests for patients waiting in out-patient departments at corporate hospitals," Dr. Guruaj Lacchan, president of the Pune unit of Indian Radiological and Imaging Association (IRIA),
told The Indian Express late last week
.
Last week over 2,000 radiologists across the Indian state of Maharashtra held a one-day token strike to protest what what they claimed has been an unreasonable application of the Pre-Conception and Pre-Natal Diagnostic Techniques Act (PCPNDT), passed by the Indian Parliament in 1994, which banned prenatal sex determination.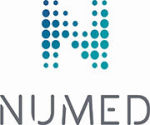 Numed, a well established company in business since 1975 provides a wide range of service options including time & material service, PM only contracts, full service contracts, labor only contracts & system relocation. Call 800 96 Numed for more info.

"All major hospitals have extended their support to us. Only patients who are admitted and those needing emergency care can avail of sonography tests at hospitals," Mahesh Kulkarni, president of Maharashtra state branch of the Indian Radiological and Imaging Association
told The Times of India
.
"Honest radiologists who don't even have remote connection with sex determination have been victimized under the PCPNDT Act for minor clerical errors," National PCPNDT coordinator and former state president of the IRIA Jignesh Thakker told the Times. "We are planning state-wide suspension of sonography tests from Wednesday."
At issue is the case charging radiologist Ashutosh Jape with violating the act. The Pune radiologist diagnosed a brain abnormality in a fetus at 21 weeks of age — at which point the expecting mother elected to end her pregnancy.
Pune Municipal Corporation's PCPNDT chief, Dr. Vaishali Jadhav, reviewed the case and declared it was an instance of female feticide and sealed three ultrasound machines belonging to Jape on April 5.
This then led to a court filing against Jape, as termination of pregnancies are only permitted to the 20th week in India. Jadhav
told the Indian Express
, "our team has followed the law and found several discrepancies in the versions provided by Dr. Jape in his report."