The consolidation wave has now struck Envision Healthcare and AmSurg, which will be merging into a health care behemoth with a market value of approximately $10 billion.
The just-announced deal pegs the value for Envision at $4.8 billion in the all-stock deal. Envision shareholders will end up with about 53 percent of the combined entity, with AmSurg shareholders owning the remaining 47 percent.
Story Continues Below Advertisement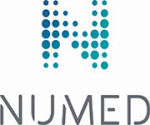 Numed, a well established company in business since 1975 provides a wide range of service options including time & material service, PM only contracts, full service contracts, labor only contracts & system relocation. Call 800 96 Numed for more info.

"At Envision, we have been actively advancing our integrated delivery and market-centric strategies while AmSurg has been diversifying and building its national presence. Our two organizations complement each other in a way few others could, and this merger will accelerate our collective ability to positively impact health care delivery across the country," Envision President and CEO William Sanger, who will become executive chairman of the merged firm's board, said in a statement.
Once the merger is finished, this new entity will be named Envision Healthcare Corporation.
"This merger will create a national platform with a highly differentiated suite of solutions. It will significantly increase our ability to empower physicians and expand our client relationships. Within a highly fragmented marketplace, we will have the critical first-mover advantage to capitalize on the green field and cross-selling opportunities across our various offerings, and generate significant value for our shareholders," stated Christopher Holden, who will be president and CEO of the new combined company, roles he now holds at AmSurg.
The companies now manage a host of varied clinical network offerings, including outsourced physician services in emergency, hospitalist, anesthesia, radiology and children's services.
They also are providers of ambulatory surgery, post-acute care, and medical transportation, with combined revenues above $8.5 billion and adjusted EBITDA of more than $1.1 billion for the year ended in March 2016.
Wall Street analysts appeared to view the deal favorably.
The merger would create "the clear leader in outsourced and ambulatory health care services," Canaccord Genuity's Richard Close is
quoted as stating
by Benzinga.
Envision's "rapidly growing Evolution Health extends the continuum of care into the post-acute market thus providing a near end-to-end services company which will be uniquely positioned for the shift to value-based care and population health management," analyst Richard Close was quoted as saying by the investment site.