If you need some medical imaging interpreted at the U.S. Department of Veterans Affairs (VA), you may wind up seeing a nurse, not a doctor.
A new VA rule was proposed in May to allow advanced-practice registered nurses (APRNs) to perform wide-ranging duties that used to be the exclusive domain of doctors. The aim is to address the massive backlog in the system and bring care to vets faster, but many in the health care world are alarmed.
Story Continues Below Advertisement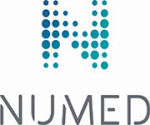 Numed, a well established company in business since 1975 provides a wide range of service options including time & material service, PM only contracts, full service contracts, labor only contracts & system relocation. Call 800 96 Numed for more info.

"We feel this proposal will significantly undermine the delivery of care within the VA. With over 10,000 hours of education and training, physicians bring tremendous value to the health care team," the American Medical Association responded in a statement.
It warned that the top health care systems in the U.S. "rely on physician-led teams," that are able to improve care and patient health, while cutting costs. "We expect the same for our country's veterans, and look to these systems as evidence that physician-led, team-based models of care are the future of American health care," it stated.
The American College of Radiology, too, has expressed concerns over the VA position. "The VA proposal to allow advanced practice nurses to practice independently of a physician's clinical oversight, regardless of individual state law, could seriously undermine the quality of care that our nation's heroes receive," it said in a statement.
The American Nurses Association, however, applauded the move. "VA will be able to more effectively meet the health care needs of our nation's Veterans," American Nurses Association President Pamela Cipriano said in VA statement. "This proposal removes barriers that prevent APRNs from providing a full range of services and will assist VA in its ongoing efforts to address staff shortages and improve Veterans' access to care. APRNs are critical members of the health care workforce and an integral component of the health care delivery system with a proven track record of safe quality care and high patient satisfaction."
But the VA has pushed its new plan in keeping with similar approaches now found in the military, itself, as well as 21 states and Washington, D.C. In these, certain nurses – such as midwives, nurse-practitioners and nurse-anesthetists – already play larger roles in delivering health care,
according to The Washington Post
.
"The purpose of this proposed regulation is to ensure VA has authority to address staffing shortages in the future," David J. Shulkin, VA's undersecretary for health, said in a statement.
The proposed rule specifically applies to APRNs with master's, post-master's or doctoral degrees and training, who provide primary, acute and specialty health care services and who maintain appropriate certification. They would fulfill four roles: Certified Nurse Practitioner, Clinical Nurse Specialist, Certified Registered Nurse Anesthetist and Certified Nurse Midwife.
"This is good news for our APRNs, who will be able to perform functions that their colleagues in the private sector are already doing," noted Shulkin.
It is true that nurses at military hospitals have performed these more advanced duties, but comparing what works with active soldiers to veterans may prove unwise.
"The average person who is active-duty military is generally in good health," Rupa Dainer, an anesthesiologist with experience in the military and also in private practice told the Post.
"The veteran population is different," she noted. "When a nurse has a patient with complications, they ask for help, but that's not what would happen here."